Melinda M. Adams and Julie Cordero-Lamb
June 4, 2021 @ 4:00 pm

-

5:30 pm
Event Navigation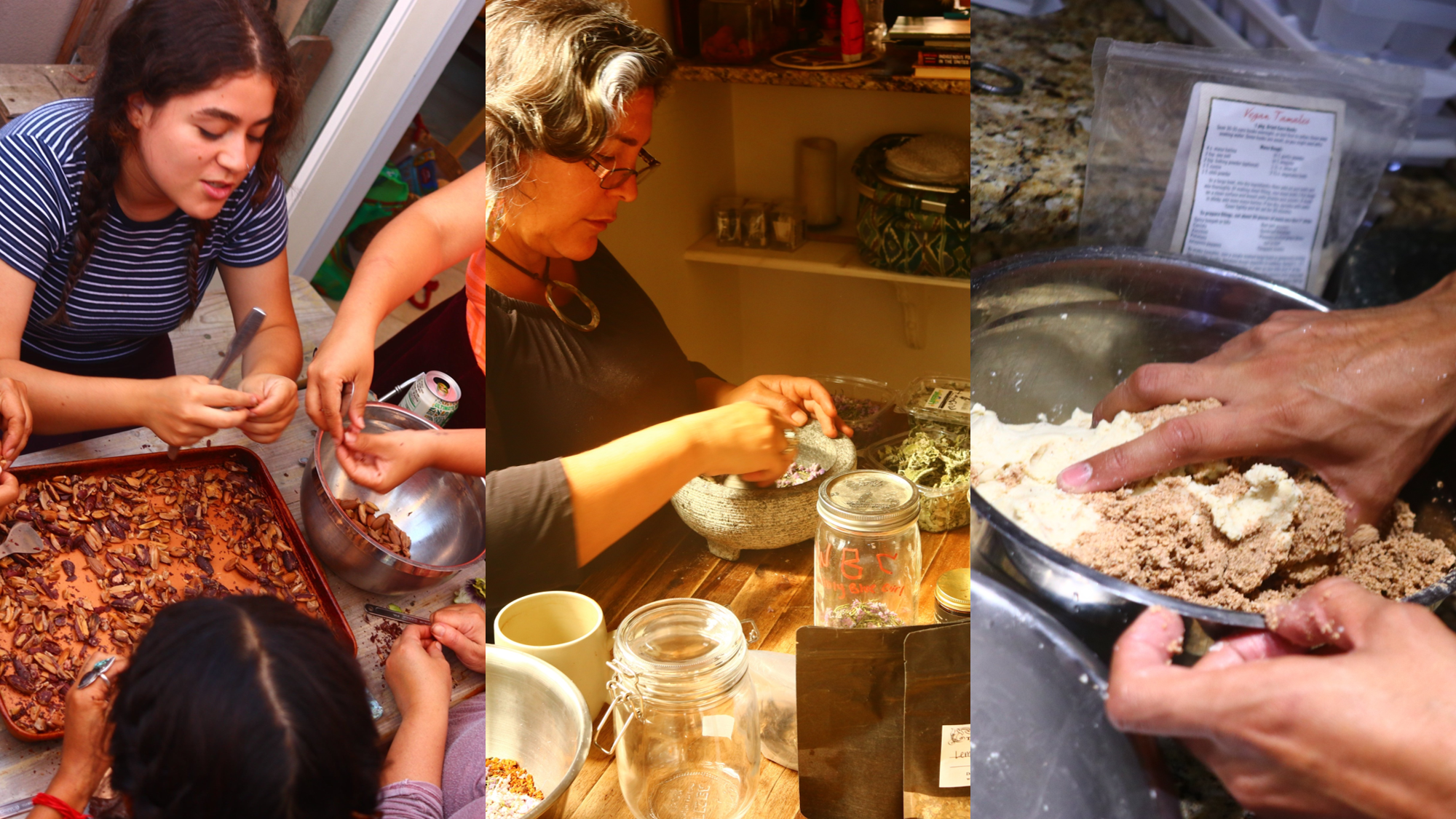 This webinar will center dialogue on the importance of Indigenous Ecological Knowledges in California, and will offer critical perspectives on the COVID-19 pandemic as a symptomatic expression of the social and ecological imbalances wrought by colonial violence and the logics of enclosure and extraction. Julie Cordero-Lamb and Hana Aqiwo Lee of the Syuxtun Plant Mentorship Collective will speak to the crucial role that medicinal plant tending, harvesting, and processing continues to play in community health for the Coastal Chumash and their ancestral lands. Melinda Adams (San Carlos Apache Tribe) will share perspectives from her doctoral research at UC Davis on cultural burns, emphasizing the role of Indigenous fire practitioners in the maintenance of healthy ecosystems, communities, and cultures.
Melinda M. Adams, M.S. belongs to the N'dee, San Carlos Apache Tribe of Arizona and grew up in Albuquerque, New Mexico. She is a second-year doctoral student in the Department of Native American Studies and currently conducts research within the Environmental Policy and Management department at the University of California, Davis-unceded Southern Wintun territory.
Melinda's heartwork focuses on the reclamation of Indigenous land stewardship practices (specifically, cultural fire) at the intersection of ecology, environmental policy and rooted in Indigenous pedagogies and methodologies. Her work privileges Matriarchal Ecological Knowledge and seeks to: contextualize climate observations via intergenerational knowledge transfer, provide space for socio-ecological-cultural healing, and inform CA state fire and climate policy.
The Syuxtun Plant Mentorship Collective is cooperatively run by 20 dedicated TEK practitioners, the majority of whom are Chumash and other indigenous people living in the Chumash homeland. "We dedicate ourselves to the re-indigenizing of our relationships with the land and all her beings by treating all species and elements, including water, like family, like elders, like brothers and sisters, to whom we are directly accountable for our behavior. We use a horizontal power-sharing structure, in which each person has an opportunity to lead, depending on need, skill, and time available. Our founder, Julie Cordero-Lamb, emphasizes a return to ongoing, hands-in-the-dirt, pruners-in-the-bushes approach to tending the land. As a collective, we have learned European, Linnaean-style plant taxonomy and nomenclature, and use it as a stopgap to keep us safe while we regenerate our older, non-binary ways of knowing and caring for our relatives."
Julie Cordero-Lamb (she.her) is a grassroots herbalist and teacher of traditional regenerative horticulture in her family's homeland, the unceded tribal territory of the central coastal Chumash. She is an enrolled member of the Coastal Band of the Chumash Nation, and founded the Syuxtun Plant Mentorship Collective in 2016. Julie also co-founded the Chumash Maritime Association in 1996, which brought traditional Chumash plank canoes back into the Chumash family circle. She did her MA/PhD work at UC Santa Barbara, but opted out of an academic career in order to practice traditional regenerative horticulture at the grassroots, community level, and to raise her children on her farm in Washington state. She writes, makes things, grows and preserves food, and farms 8 acres in the cedar forests in the Salish Sea area with her spouse, two children, two housemates, their two children, and many special plants and animals.
This event is the part of the webinar series, A Wakeup Call for Climate Justice? Indigenous Knowledges Respond to the Coronavirus Pandemic.
Co-sponsored by the Interdisciplinary Humanities Center, CAPPS Center, Department of Global Studies
Orfalea Center, and the Departments of Asian American Studies, Religious Studies, Chican@ Studies, Anthropology, Geography, and Black Studies
Related Events