08 Jun

2022-23 in the IHC Public Humanities Graduate Fellows Program
Welcome New Fellows
Seven new Fellows joined the program this year: Kristy Ali (Linguistics), Ana Cárdenas Gasca (Media Arts and Technology), Tanner Cassidy (Music), Katya Lopatko (Comparative Literature), Claudia Mendoza Chavez (Anthropology), Wolfe Randall (Philosophy),and Cypris Roalsvig (Classics). MEET THE FELLOWS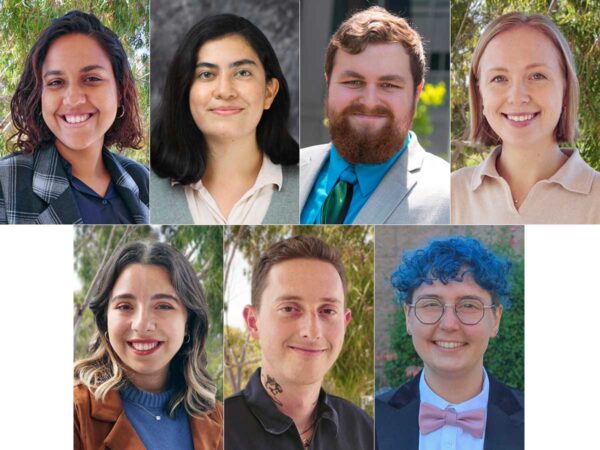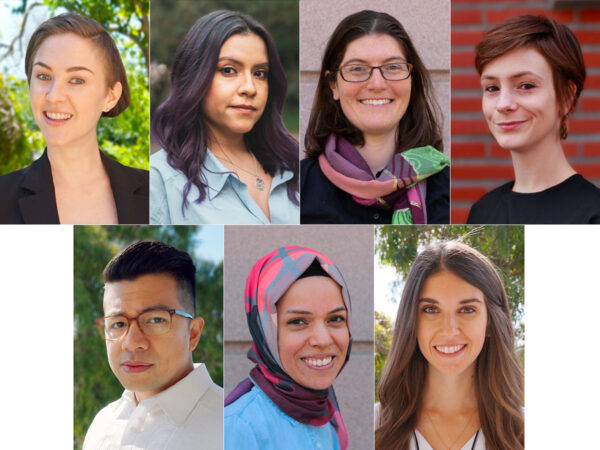 Watch the Capstones
Fellows completing the program discuss their training, work, and identities as public humanists.
WATCH NOW
Fellows Use their Skills
Fellows complete their Practicum by partnering with nonprofit and community organizations.
Heath Pennington, Communications Fellow internship with Direct Relief – READ THE INTERVIEW
MariaCarolina Sintura, "SietePolas El Podcast" series project with Sillón Estudios – WATCH THE PRESENTATION
Lauren Smyth, Program and services assessment project with Arizona Students Recycling Used Technology (AZ StRUT) – READ THE INTERVIEW
Morgane Thonnart, Research and communications project with European Middle East Project – READ THE INTERVIEW
Shannon Toribio, Filipino Oral History Project internship with the Santa Barbara Trust for Historic Preservation – READ THE INTERVIEW
Kenzie Wade, Marketing Fellow internship with the Foodbank of Santa Barbara County – READ THE INTERVIEW

Learning to Podcast
Alex Eleazar participated in a week-long Podcasting Institute through the National Humanities Center, during which she learned the fundamentals of podcasting with a group of graduate students from across the country.
Alumni Spotlight
In September 2022, Unita Ahdifard began a graduate internship at the Getty Museum, alongside the Kanner postdoctoral fellowship in British studies at the UCLA Clark library.
In Fall 2022, Alesha Claveria began a position as Assistant Professor in the Department of American Indian Studies at California State University, Northridge.
After graduating in 2022, Olga Faccani joined UCSB's Instructional Development as a TA Development Program Manager, supporting Teaching Assistants and faculty with their pedagogy and collaborating with other campus professionals to create DEIJ resources and trainings.
In July 2022, Kirsten Jaqua started as a teacher at Veritas Preparatory Academy, where she teaches spoken Latin and Ancient Greek.
In August 2022, David McIntosh began as Assistant Professor of History and Anthropology at Southeast New Mexico College.
Would you like to prepare for a career as a socially engaged humanist within or beyond the academy? Contact us to learn more about what participating in the program might look like for you.
Three fellows will complete internships and community projects this summer, and fellows will take courses in History and Theory of Public Humanities (Fall 2023) and Skills for the Public Sphere (Winter 2024). If you've been considering applying to join the program, now is the time!