02 May

The Last Guardian of the Earth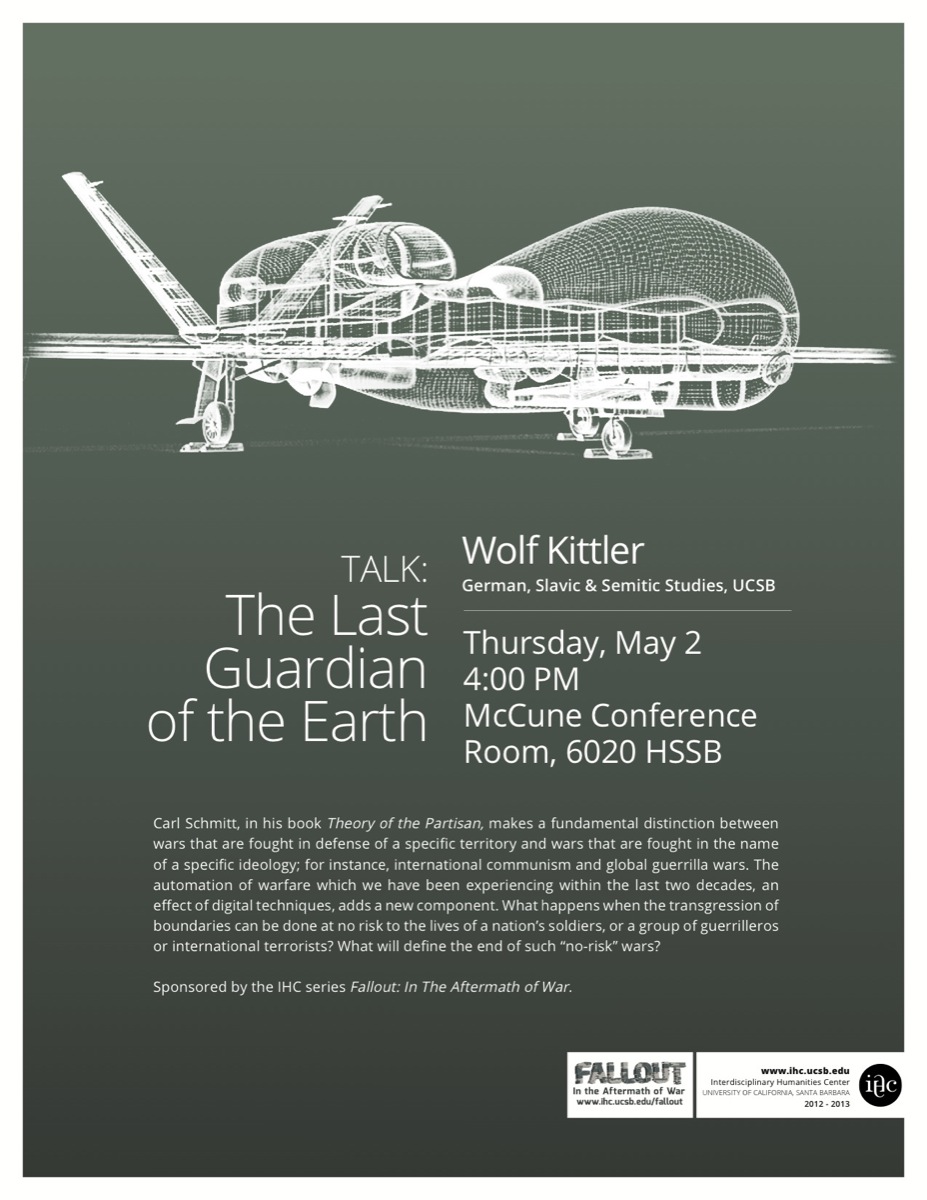 Wolf Kittler (German, Slavic & Semitic Studies)
Thursday, May 2, 2013 / 4:00 PM
McCune Conference Room, 6020 HSSB
Carl Schmitt, in his book Theory of the Partisan, makes a fundamental distinction between wars that are fought in defense of a specific territory and wars that are fought in the name of a specific ideology; for instance, international communism and global guerrilla wars. The automation of warfare which we have been experiencing within the last two decades, an effect of digital techniques, adds a new component. What happens when the transgression of boundaries can be done at no risk to the lives of a nation's soldiers, or a group of guerrilleros or international terrorists? What will define the end of such "no-risk" wars?
Sponsored by the IHC series Fallout: In The Aftermath of War.
Click here to listen to a recording of Wolf Kittler's talk from the IHC's Fallout series.