27 Apr

When School Meets the Other: Intercultural Policies in the Basque Inclusive School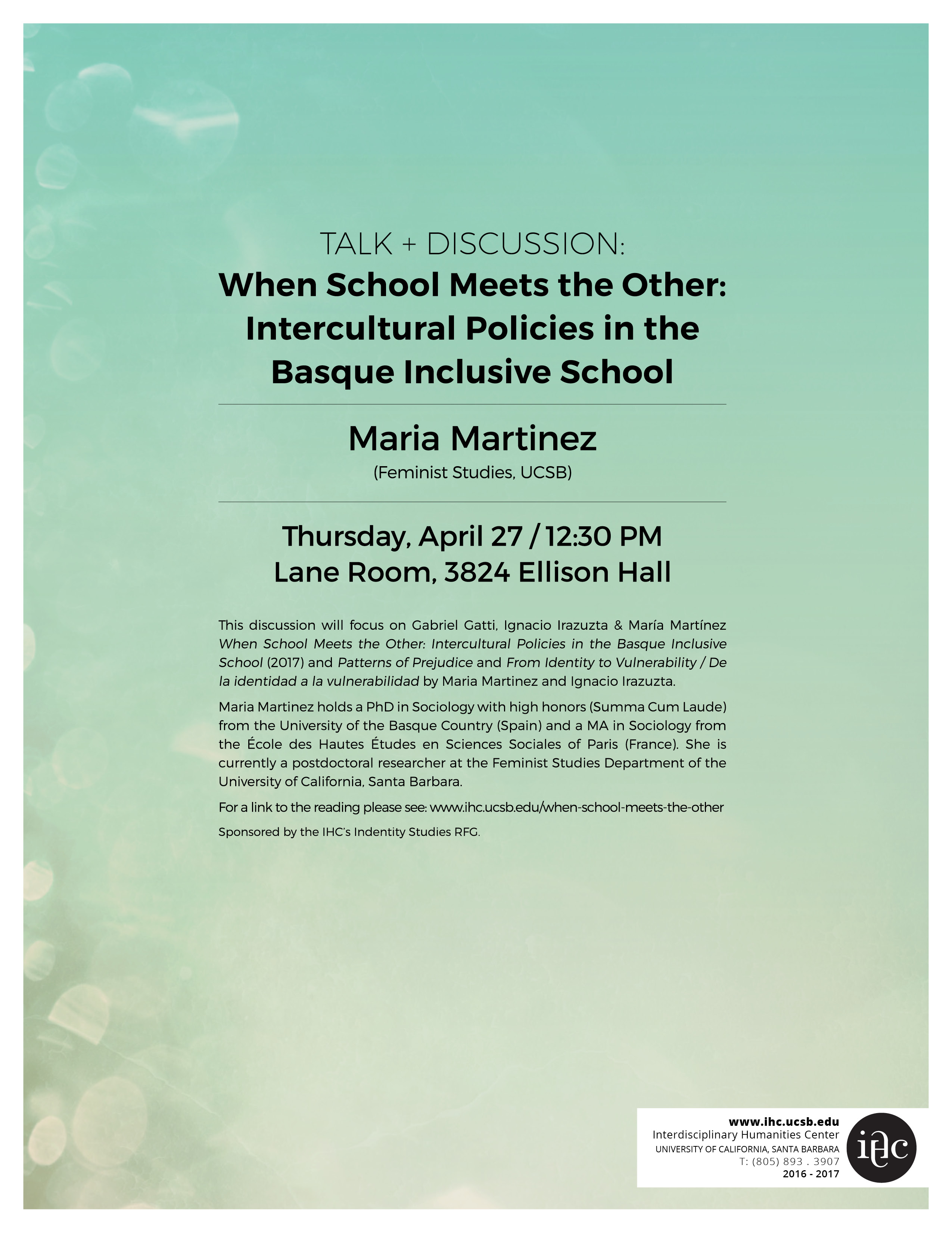 Maria Martinez (Feminist Studies, UCSB)
Thursday, April 27, 2017 / 12:30 PM
Lane Room, 3824 Ellison Hall

This discussion will focus on Gabriel Gatti, Ignacio Irazuzta & María Martínez  When School Meets the Other: Intercultural Policies in the Basque Inclusive School, Patterns of Prejudice (2017) and From Identity to Vulnerability / De la identidad a la vulnerabilidad by Maria Martinez and Ignacio Irazuzta.
Maria Martinez holds a PhD in Sociology with high honors (Summa Cum Laude) from the University of the Basque Country (Spain) and a MA in Sociology from the École des Hautes Études en Sciences Sociales of Paris (France). She is currently a postdoctoral researcher at the Feminist Studies Department of the University of California, Santa Barbara.
Sponsored by the IHC's Indentity Studies RFG.