03 Jun

What have we learned about the Value of Care?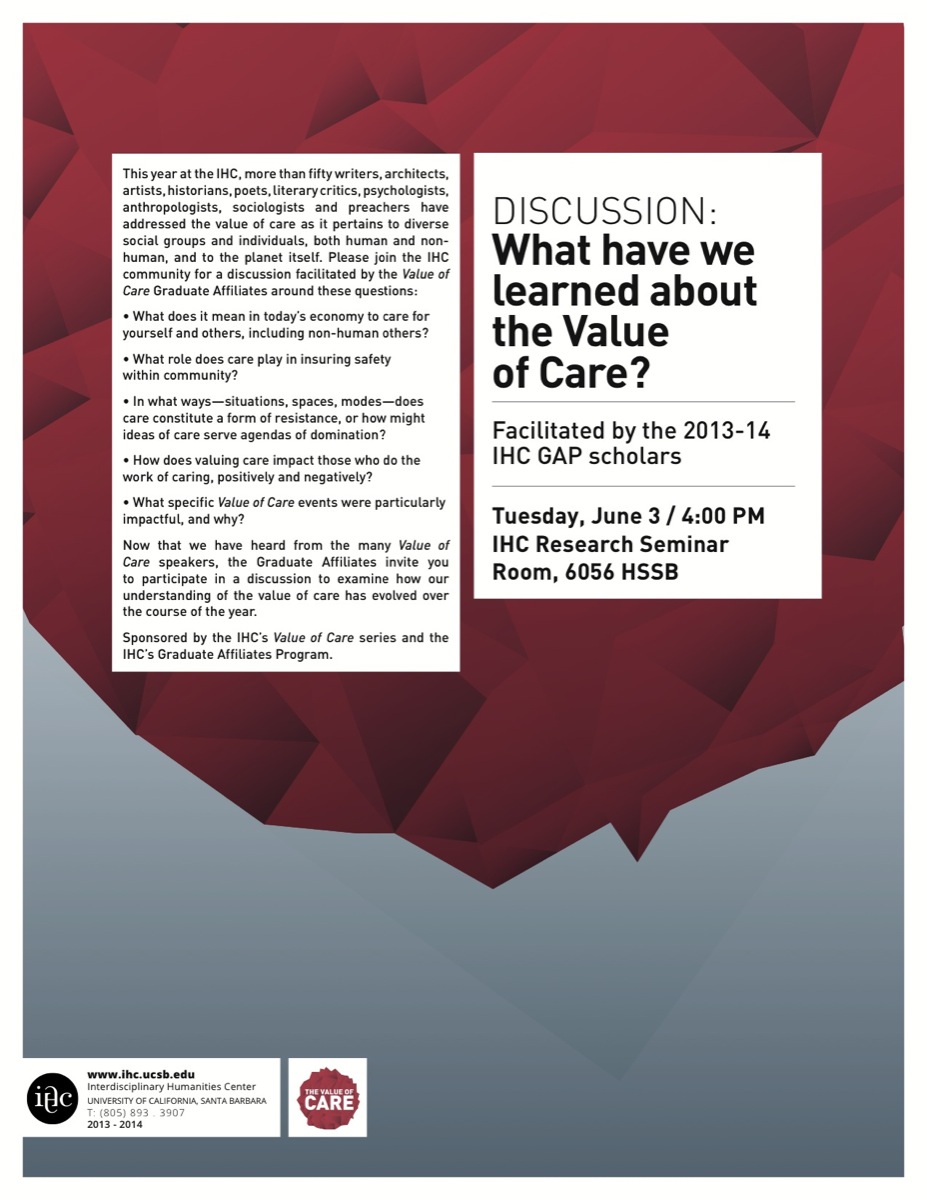 Facilitated by the 2013-14 IHC GAP scholars
Tuesday, June 3, 2014 / 4:00 PM
IHC Research Seminar Room, 6056 HSSB
This year at the IHC, more than fifty writers, architects, artists, historians, poets, literary critics, psychologists, anthropologists, sociologists and preachers have addressed the value of care as it pertains to diverse social groups and individuals, both human and non-human, and to the planet itself. Please join the IHC community for a discussion facilitated by the Value of Care Graduate Affiliates around these questions:
• What does it mean in today's economy to care for yourself and others, including non-human others?
• What role does care play in insuring safety within community?
• In what ways—situations, spaces, modes—does care constitute a form of resistance, or how might ideas of care serve agendas of domination?
• How does valuing care impact those who do the work of caring, positively and negatively?
• What specific Value of Care events were particularly impactful, and why?
Now that we have heard from the many Value of Care speakers, the Graduate Affiliates invite you to participate in a discussion to examine how our understanding of the value of care has evolved over the course of the year.
Sponsored by the IHC's Value of Care series and the IHC's Graduate Affiliates Program.