15 Apr

The Journey: Domestic Violence Legislation in Ghana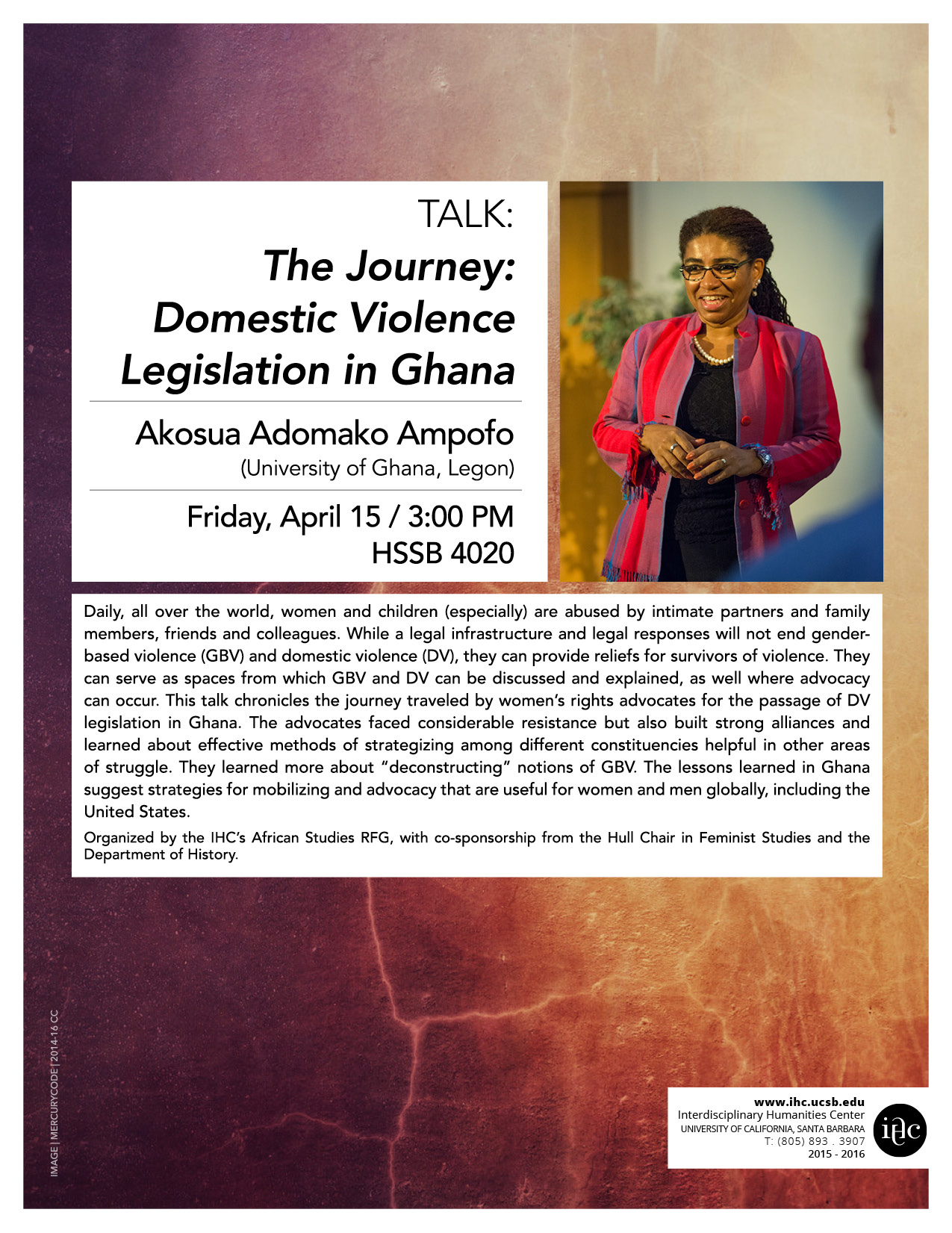 Akosua Adomako Ampofo (University of Ghana, Legon)
Friday, April 15, 2016 /3:00 PM
HSSB 4020
Daily, all over the world, women and children (especially) are abused by intimate partners and family members, friends and colleagues. While a legal infrastructure and legal responses will not end gender-based violence (GBV) and domestic violence (DV), they can provide reliefs for survivors of violence. They can serve as spaces from which GBV and DV can be discussed and explained, as well where advocacy can occur. This talk chronicles the journey traveled by women's rights advocates for the passage of DV legislation in Ghana. The advocates faced considerable resistance but also built strong alliances and learned about effective methods of strategizing among different constituencies helpful in other areas of struggle. They learned more about "deconstructing" notions of GBV. The lessons learned in Ghana suggest strategies for mobilizing and advocacy that are useful for women and men globally, including the United States.
Professor Akosua Adomako Ampofo, Director of the Institute of African Studies, University of Ghana, Legon, is a sociologist who has published widely on gender (including masculinities), sexuality, children and socialization, and feminism. She was the first head of the Centre for Gender Studies and Advocacy at the University of Ghana.
Organized by the IHC's African Studies RFG, with co-sponsorship from the Hull Chair in Feminist Studies and the Department of History.