14 Nov

Soul Service: The Politics and Ethics of Practicing Michel Foucault's Care of the Self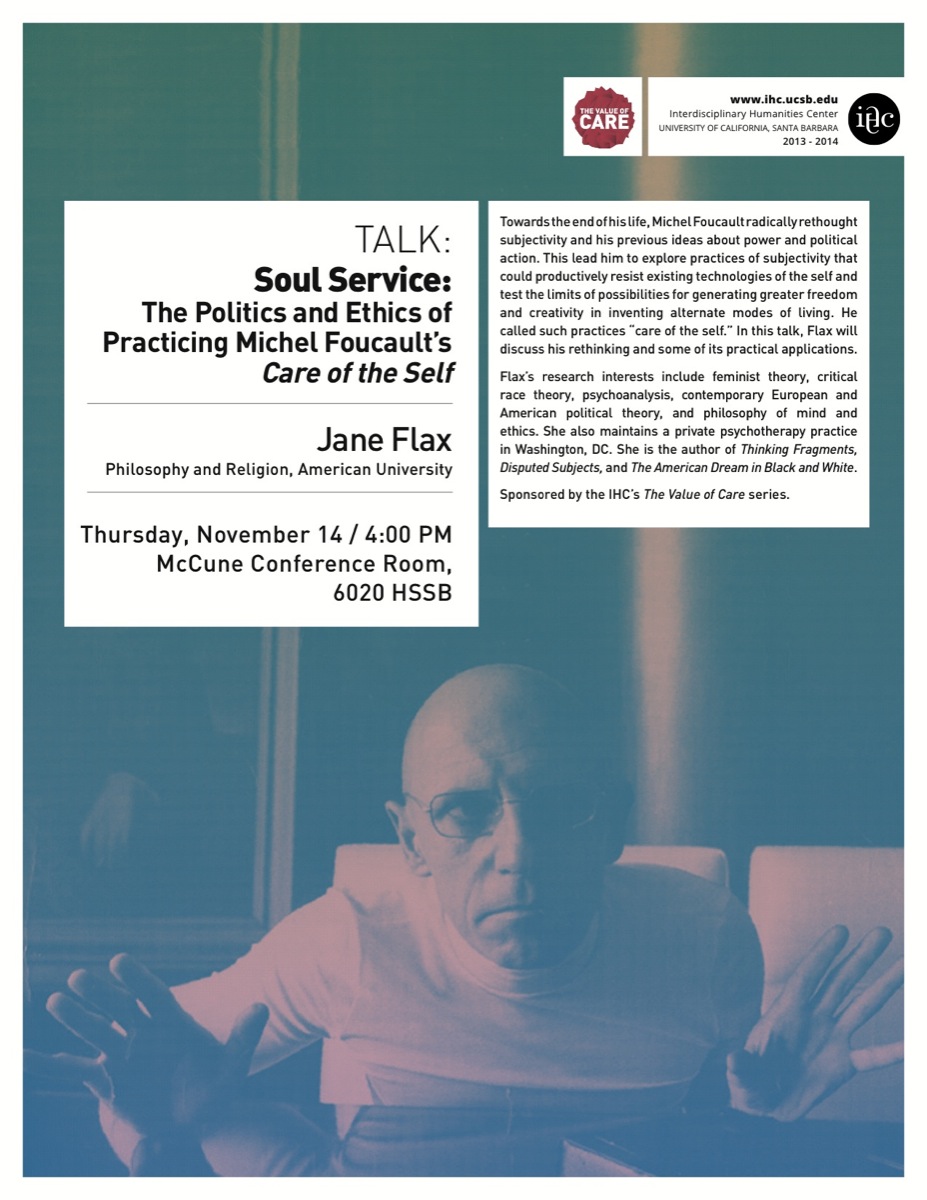 Jane Flax (Philosophy and Religion, American University)
Thursday, November 14, 2013 / 4:00 PM
McCune Conference Room, 6020 HSSB

Towards the end of his life, Michel Foucault radically rethought subjectivity and his previous ideas about power and political action.  This lead him to explore practices of subjectivity that could productively resist existing technologies of the self and test the limits of possibilities for generating greater freedom and creativity in inventing alternate modes of living.  He called such practices "care of the self."  In this talk, Flax will discuss his rethinking and some of its practical applications.
Flax's research interests include feminist theory, critical race theory, psychoanalysis, contemporary European and American political theory, and philosophy of mind and ethics. She also maintains a private psychotherapy practice in Washington, DC. She is the author of Thinking Fragments, Disputed Subjects,and The American Dream in Black and White.
Sponsored by the IHC's The Value of Care series.
Click here to listen to a recording of Jane Flax's talk for the IHC's Value of Care series.