10 Nov

Self Preservation: The Politics of Art Collecting in 18th-century South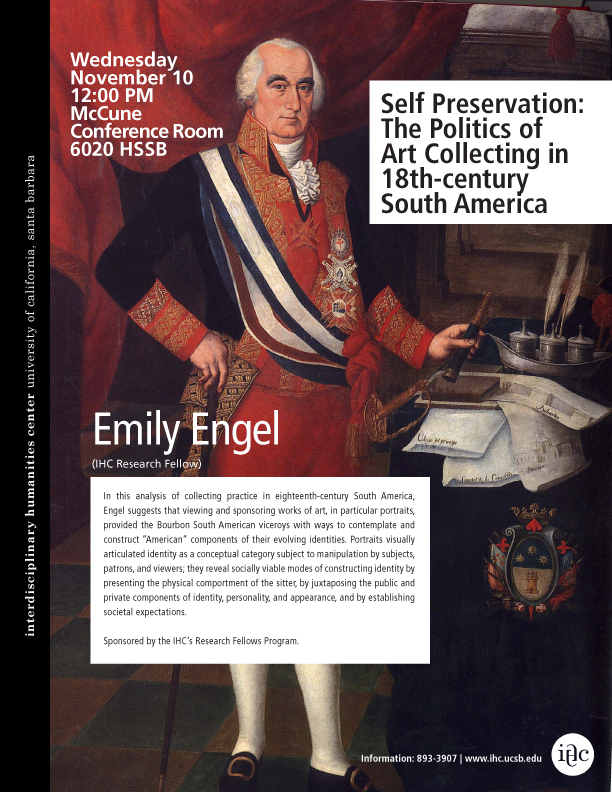 Emily Engel (IHC Research Fellow)
Wednesday, November 10 / 12:00 PM
McCune Conference Room, 6020 HSSB
In this analysis of collecting practice in eighteenth-century South America, Engel suggests that viewing and sponsoring works of art, in particular portraits, provided the Bourbon South American viceroys with ways to contemplate and construct "American" components of their evolving identities. Portraits visually articulated identity as a conceptual category subject to manipulation by subjects, patrons, and viewers; they reveal socially viable modes of constructing identity by presenting the physical comportment of the sitter, by juxtaposing the public and private components of identity, personality, and appearance, and by establishing societal expectations.
Sponsored by the IHC's Research Fellows Program.