14 Apr

Rick Benjamin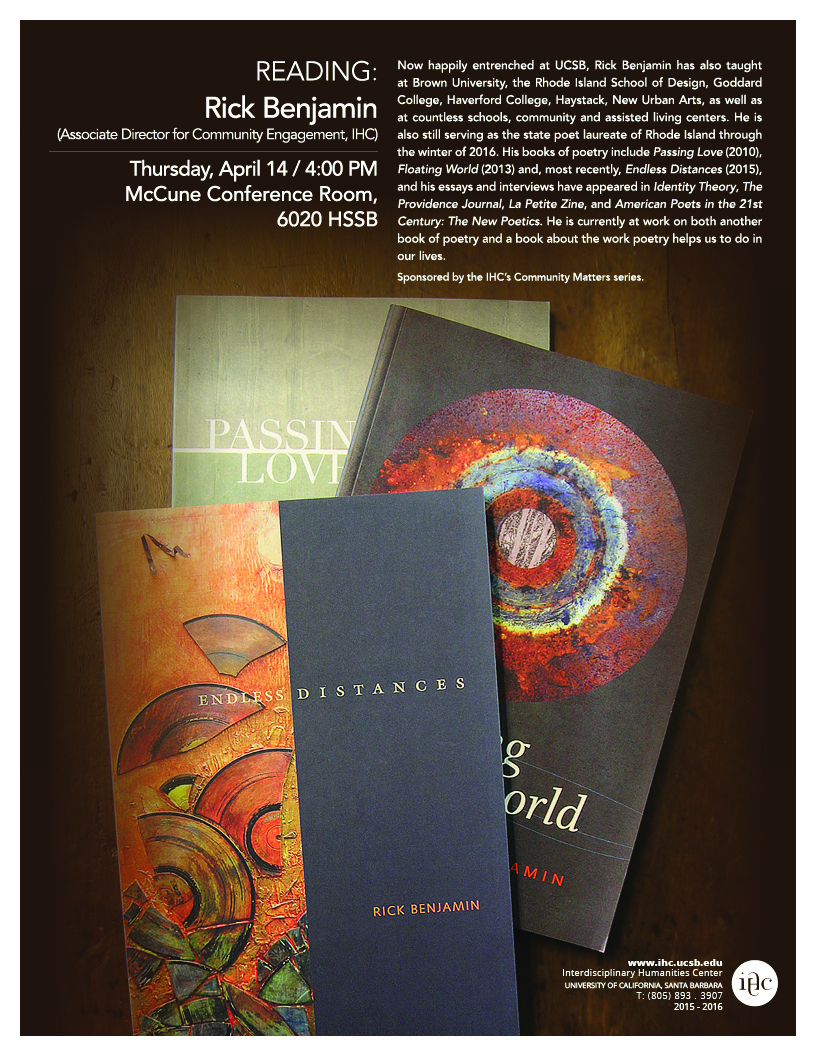 Rick Benjamin (Associate Director for Community Engagement, IHC)
Thursday, April 14, 2016 /4:00 PM
McCune Conference Room, 6020 HSSB
Now happily entrenched at UCSB, Rick Benjamin has also taught at Brown University, the Rhode Island School of Design, Goddard College, Haverford College, Haystack, New Urban Arts, as well as at countless schools, community and assisted living centers. He is also still serving as the state poet laureate of Rhode Island through the winter of 2016. His books of poetry include Passing Love (2010), Floating World (2013) and, most recently, Endless Distances (2015), and his essays and interviews have appeared in Identity Theory, The Providence Journal, La Petite Zine, and American Poets in the 21st Century: The New Poetics. He is currently at work on both another book of poetry and a book about the work that poetry helps us to do in our lives.

Click here to listen to a recording of Rick Benjamin's reading from the 2016-17 IHC series: Community Matters.
Sponsored by the IHC's Community Matters series.