19 Nov

Return to Duty: The Ethics of Caring for People in Uncaring Places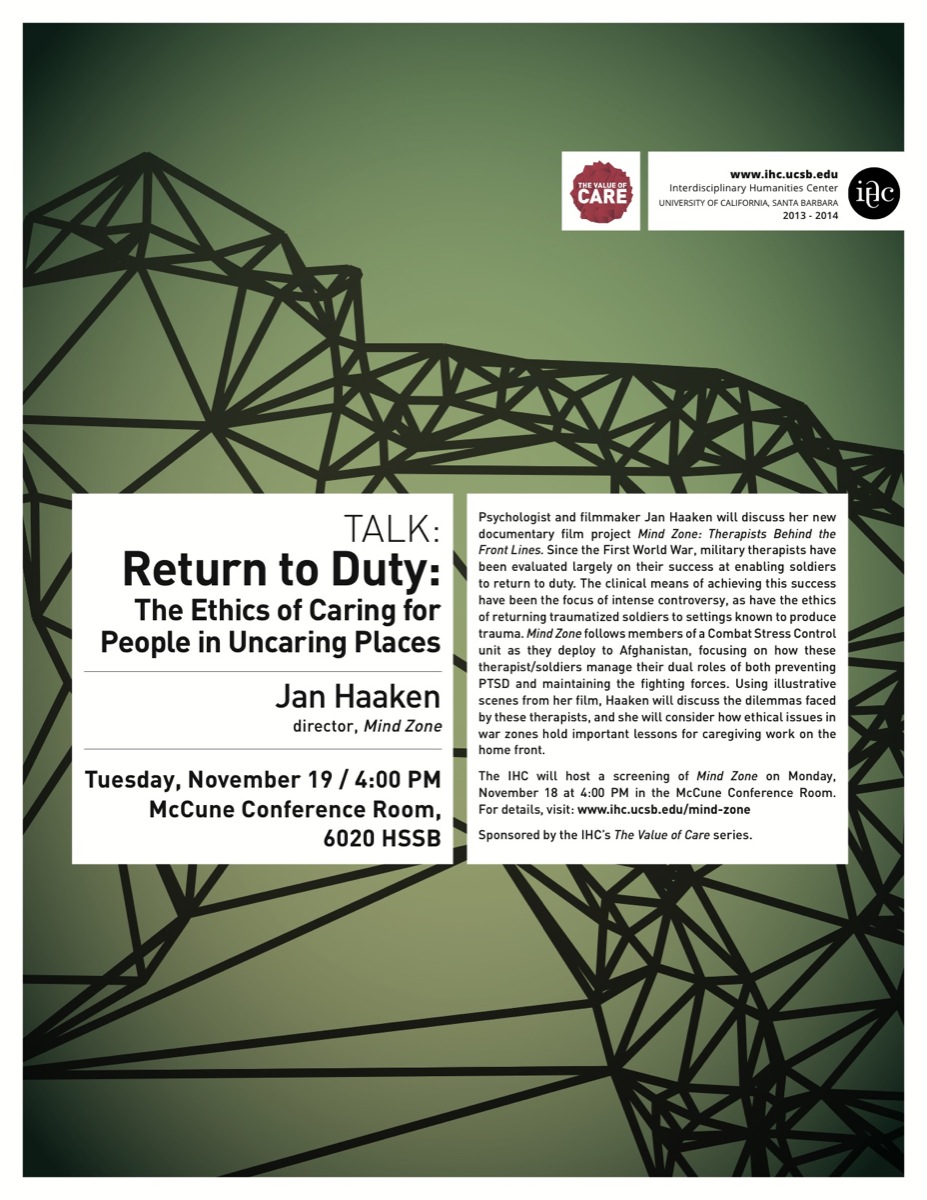 Jan Haaken (director, Mind Zone)
Tuesday, November 19, 2013 / 4:00 PM
McCune Conference Room, 6020 HSSB
Psychologist and filmmaker Jan Haaken will discuss her new documentary film project Mind Zone: Therapists Behind the Front Lines. Since the First World War, military therapists have been evaluated largely on their success at enabling soldiers to return to duty. The clinical means of achieving this success have been the focus of intense controversy, as have the ethics of returning traumatized soldiers to settings known to produce trauma. Mind Zone follows members of a Combat Stress Control unit as they deploy to Afghanistan, focusing on how these therapist/soldiers manage their dual roles of both preventing PTSD and maintaining the fighting forces. Using illustrative vignettes from her film, Haaken will discuss the dilemmas faced by these therapists, and she will consider how ethical issues in war zones hold important lessons for caregiving work on the home front.
Professor Haaken serves on the editorial board of Psychoanalysis, Culture & Society, Psychotherapy and Politics International, and on the board of the Association for Psychoanalysis, Culture and Society. She co-produces The Old Mole Variety Hour, a public affairs program on KBOO Portland Community Radio.
The IHC will host a screening of Mind Zone on Monday, November 18 at 4:00 PM in the McCune Conference Room.  For details, visit this page.
Sponsored by the IHC's The Value of Care series.