27 Apr

Research Grant Writing 101 for Social Sciences, Humanities, and Fine Arts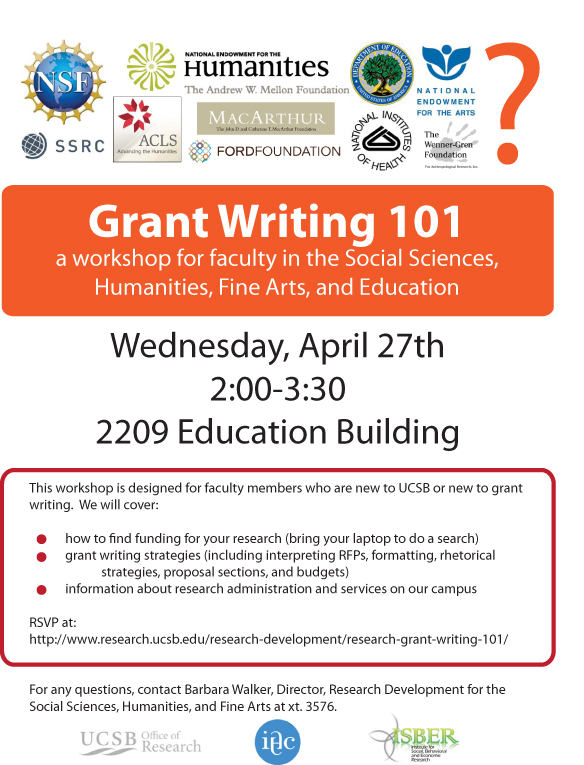 Barbara Walker (Office of Research)
Wednesday, April 27 / 2:00 PM
2206 North Hall
This workshop is intended for faculty who are new to UCSB or new to grant writing. It will cover how to find funding for your research, grant writing strategies (including interpreting RFPs, formatting, rhetorical strategies, proposal sections, and budgets), and information about research administration and services on our campus.
R.S.V.P. by April 25 by going to this website: http://www.research.ucsb.edu/research-development/research-grant-writing-101/
For more information, contact Barbara Walker, ext. 3576 or walker@research.ucsb.edu
Sponsored by Office of Research, the IHC, and ISBER.
Website: http://www.research.ucsb.edu/research-development/research-grant-writing-101/