18 Jan

Republic Lost: How Money Corrupts Congress–and a Plan to Stop It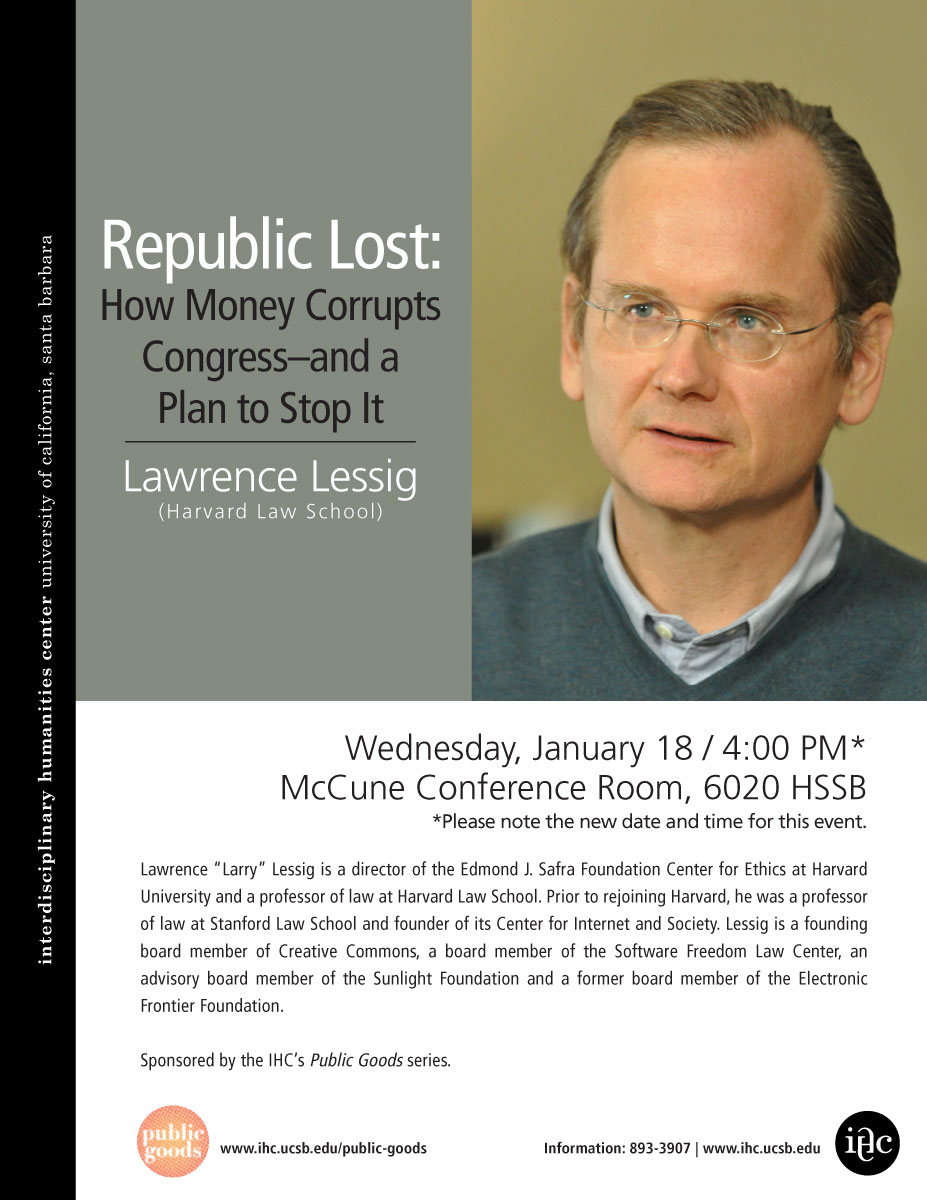 Lawrence Lessig (Harvard Law School)
Wednesday, January 18, 2012 / 4:00 PM
McCune Conference Room, 6020 HSSB
Lawrence "Larry" Lessig is a director of the Edmond J. Safra Foundation Center for Ethics at Harvard University and a professor of law at Harvard Law School. Prior to rejoining Harvard, he was a professor of law at Stanford Law School and founder of its Center for Internet and Society. Lessig is a founding board member of Creative Commons, a board member of the Software Freedom Law Center, an advisory board member of the Sunlight Foundation and a former board member of the Electronic Frontier Foundation.
Sponsored by the IHC's Public Goods series.
Click here to listen to a recording of Lawrence Lessig's talk for the IHC's series Public Goods.