03 Feb

Racialized Paths to Proletarianization: Myths about Black Economic Competition, Cheap Labor, and White Vulnerability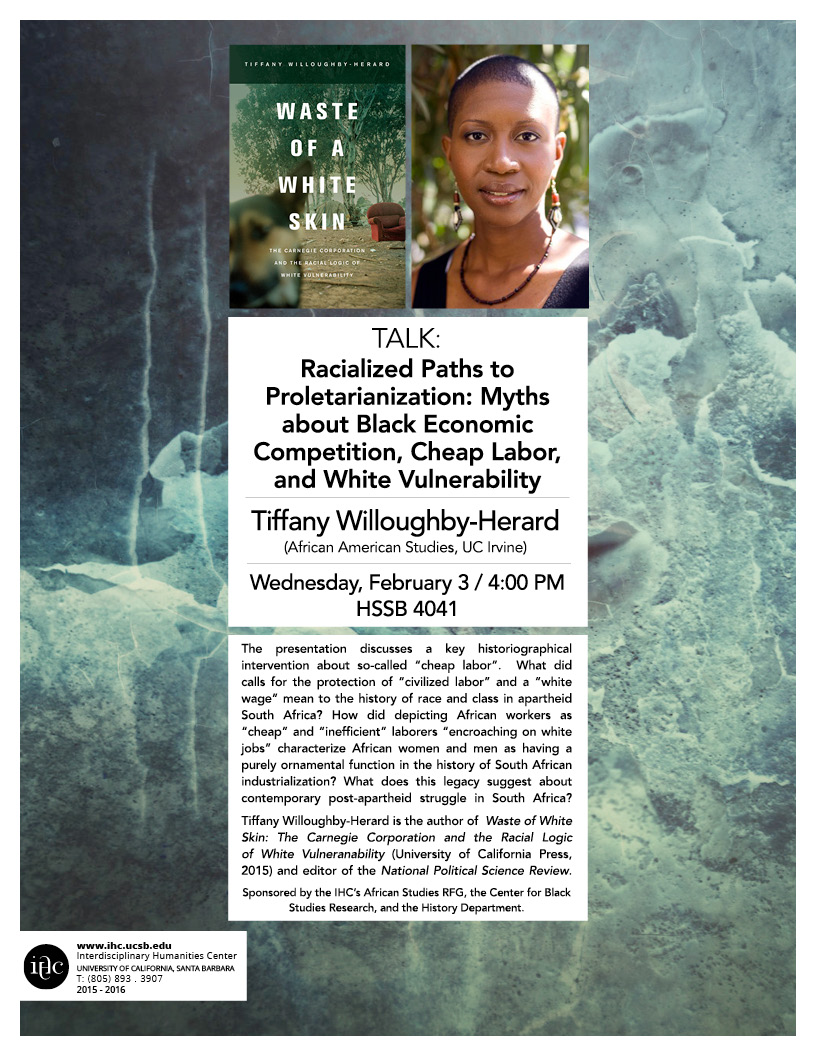 Tiffany Willoughby-Herard (African American Studies, UC Irvine)
Wednesday, February 3, 2016 / 4:00 PM
HSSB 4041
The presentation discusses a key historiographical intervention about so-called "cheap labor".  What did calls for the protection of "civilized labor" and a "white wage" mean to the history of race and class in apartheid South Africa? How did depicting African workers as "cheap" and "inefficient" laborers "encroaching on white jobs" characterize African women and men as having a purely ornamental function in the history of South African industrialization? What does this legacy suggest about contemporary post-apartheid struggle in South Africa?
Tiffany Willoughby-Herard is the author of  Waste of White Skin: The Carnegie Corporation and the Racial Logic of White Vulneranability (University of California Press, 2015) and editor of the National Political Science Review.
Sponsored by the IHC's African Studies RFG, the Center for Black Studies Research, and the History Department.