12 May

Politics of Race, Immigration, and Ethnicity Consortium (PRIEC) Conference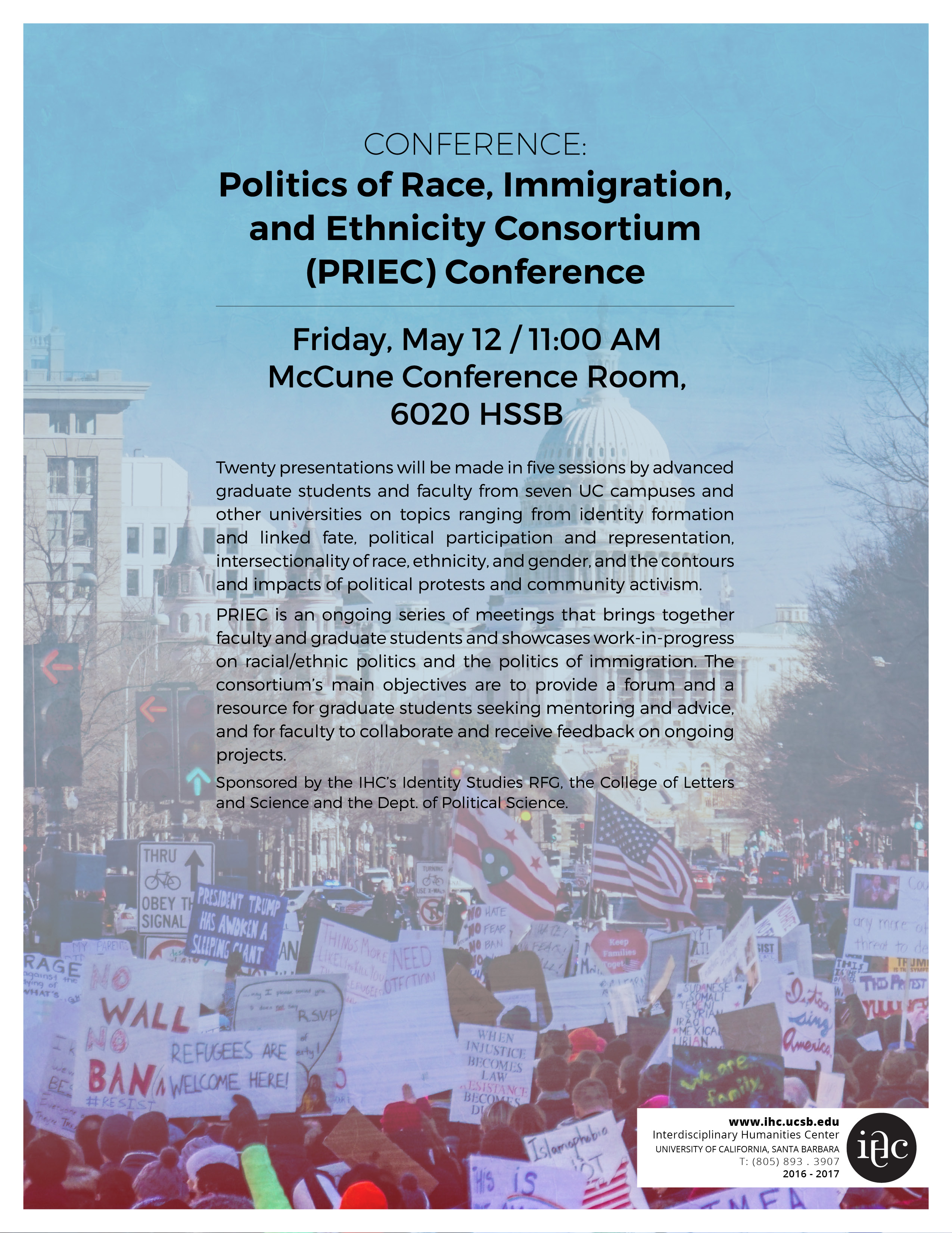 Friday, May 12, 2017 / 11:00 AM
McCune Conference Room, 6020 HSSB
Twenty presentations will be made in five sessions by advanced graduate students and faculty from seven UC campuses and other universities on topics ranging from identity formation and linked fate, political participation and representation, intersectionality of race, ethnicity, and gender, and the contours and impacts of political protests and community activism.
PRIEC is an ongoing series of meetings that brings together faculty and graduate students and showcases work-in-progress on racial/ethnic politics and the politics of immigration. The consortium's main objectives are to provide a forum and a resource for graduate students seeking mentoring and advice, and for faculty to collaborate and receive feedback on ongoing projects.
Sponsored by the IHC's Identity Studies RFG, the College of Letters and Science and the Dept. of Political Science.