10 May

Considering Oliver Sacks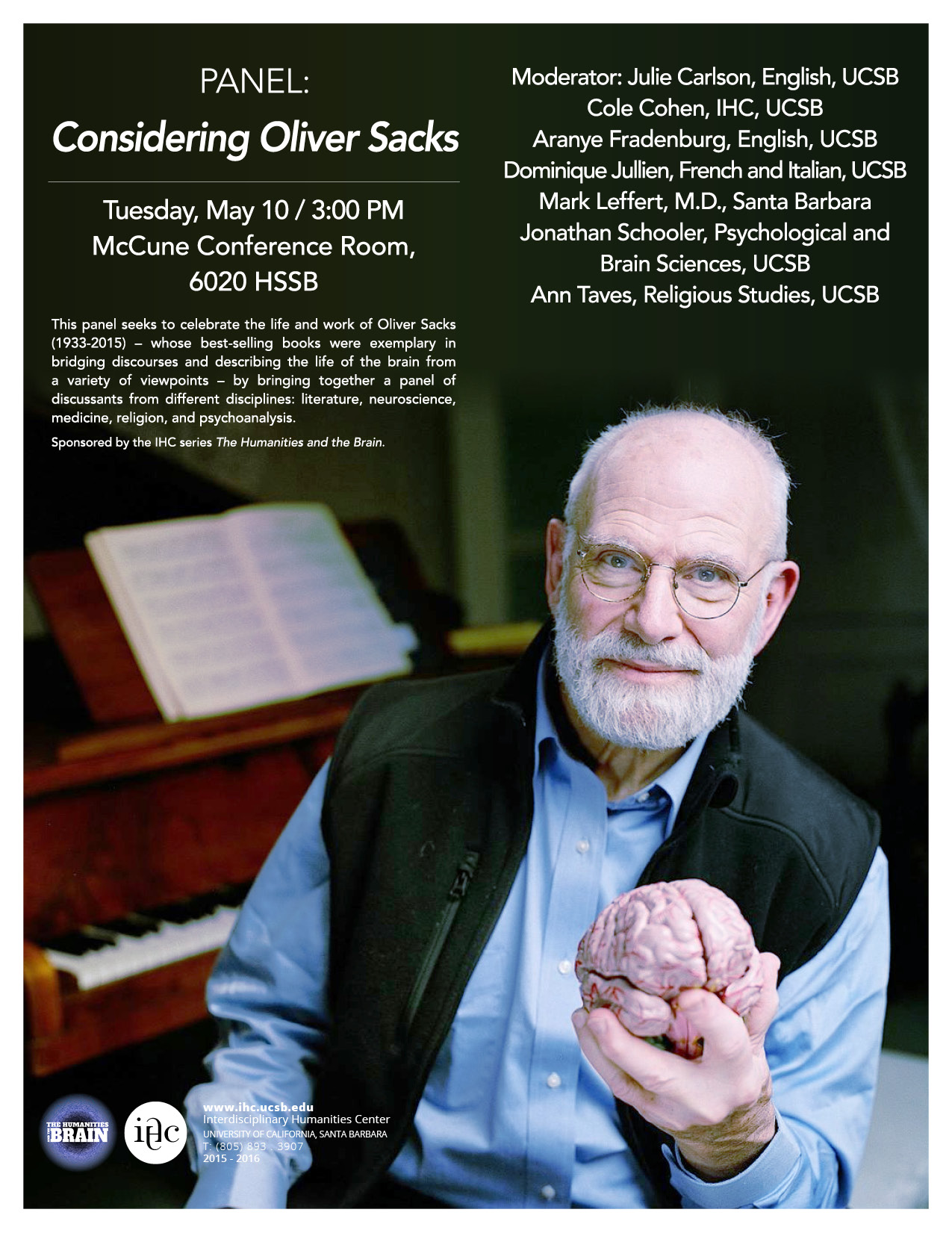 Julie Carlson, English, UCSB: Moderator
Cole Cohen, IHC, UCSB
Aranye Fradenburg, English, UCSB
Dominique Jullien, French and Italian, UCSB
Mark Leffert, M.D., Santa Barbara
Jonathan Schooler, Psychological and Brain Sciences, UCSB
Ann Taves, Religious Studies, UCSB
Tuesday, May 10, 2016 / 3:00 PM
McCune Conference Room, 6020 HSSB
This panel seeks to celebrate the life and work of Oliver Sacks (1933-2015) – whose best-selling books were exemplary in bridging discourses and describing the life of the brain from a variety of viewpoints – by bringing together a panel of discussants from different disciplines: literature, neuroscience, medicine, religion, and psychoanalysis.

Click here to listen to a recording of UCSB faculty's panel from the 2015-16 IHC series: The Humanities and the Brain.
Sponsored by the IHC series The Humanities and the Brain.