16 Apr

Seeing War: Identity, Purpose and Play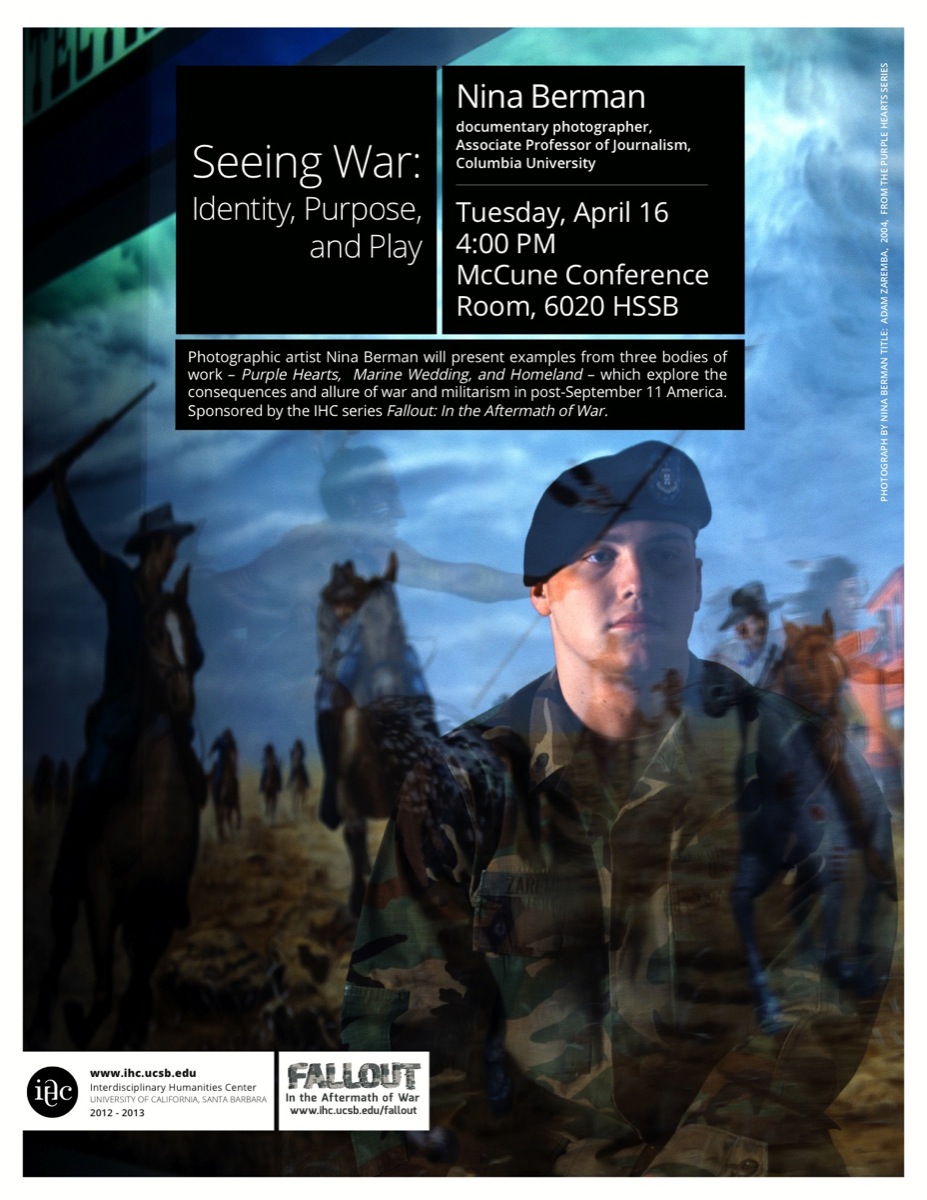 Nina Berman (documentary photographer, Associate Professor of Journalism, Columbia University)
Tuesday, April 16, 2013 / 4:00 PM
McCune Conference Room, 6020 HSSB
War is both everywhere and invisible.  It's there when we shop, when we socialize. We are reminded of it and yet distracted from its effects. In our culture we conflate war and play.   We are attracted to weapons of war, in part, because they give us the promise of power and inspire heroic fantasies, at a time when many aspects of life feel small and without purpose.  In the words of Chris Hedges,  "war is a force that gives us meaning." Photographic artist Nina Berman will present examples from three bodies of work – Purple Hearts,  Marine Wedding, and Homeland – which explore the consequences and allure of war and militarism in post-September 11 America.
Sponsored by the IHC series Fallout: In the Aftermath of War.
Click here to listen to a recording of Nina Berman's talk form the IHC's Fallout series.