13 Feb

New Aging: Designing Architecture for All Ages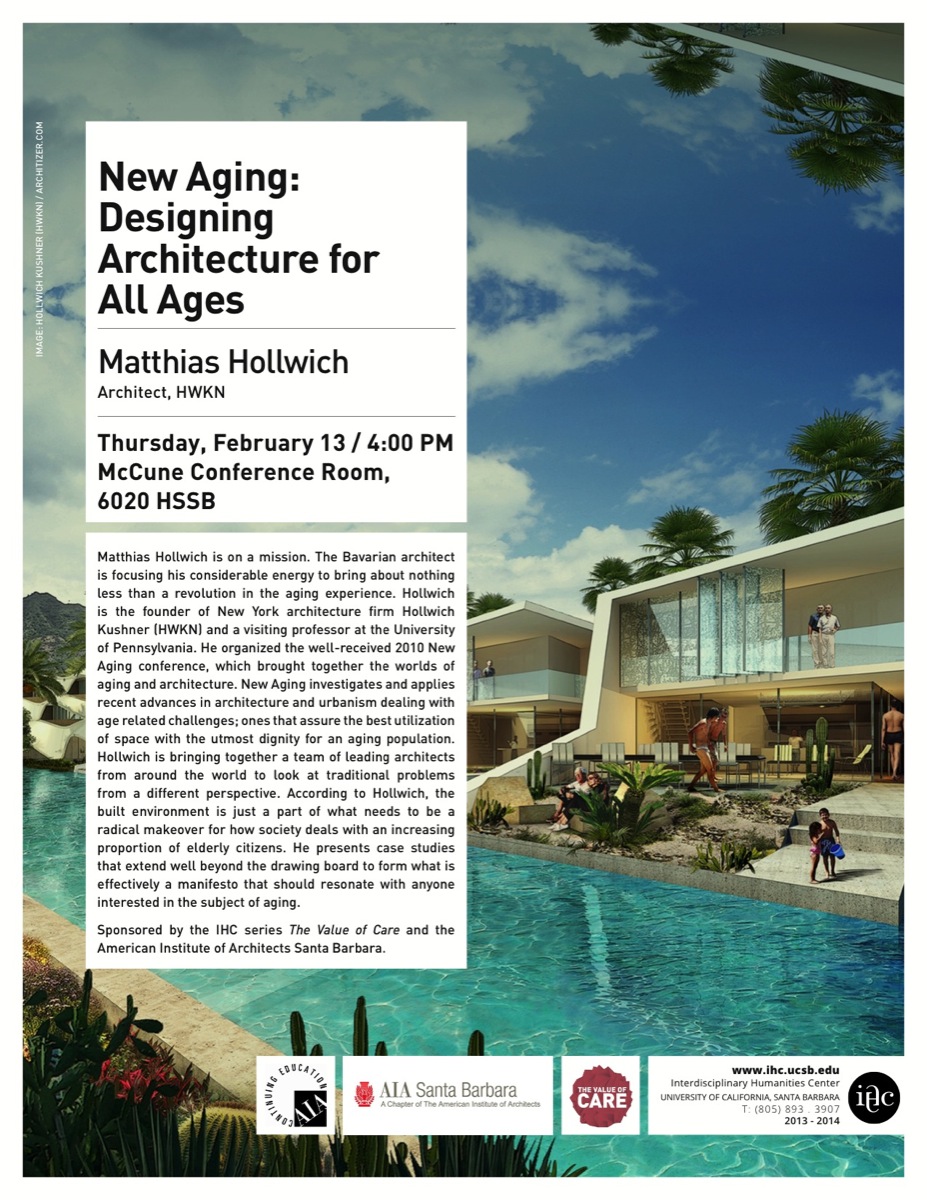 Matthias Hollwich (architect, HWKN)
Thursday, February 13, 2014 / 4:00 PM
McCune Conference Room, 6020 HSSB
Matthias Hollwich is on a mission. The Bavarian architect is focusing his considerable energy to bring about nothing less than a revolution in the aging experience. Hollwich is the founder of New York architecture firm Hollwich Kushner (HWKN) and a visiting professor at the University of Pennsylvania .  He organized the well-received 2010 New Aging conference, which brought together the worlds of aging and architecture. New Aging investigates and applies recent advances in architecture and urbanism dealing with age related challenges; ones that assure the best utilization of space with the utmost dignity for an aging population.  Hollwich is bringing together a team of leading architects from around the world to look at traditional problems from a different perspective. According to Hollwich, the built environment is just a part of what needs to be a radical makeover for how society deals with an increasing proportion of elderly citizens. He presents case studies that extend well beyond the drawing board to form what is effectively a manifesto that should resonate with anyone interested in the subject of aging.
1 AIA CEU available.
Sponsored by the IHC series The Value of Care and the American Institute of Architects Santa Barbara.
Click here to listen to a recording of this talk from the IHC series The Value of Care.