19 Feb

National Secession: The Programmatic Core of Independence Campaigns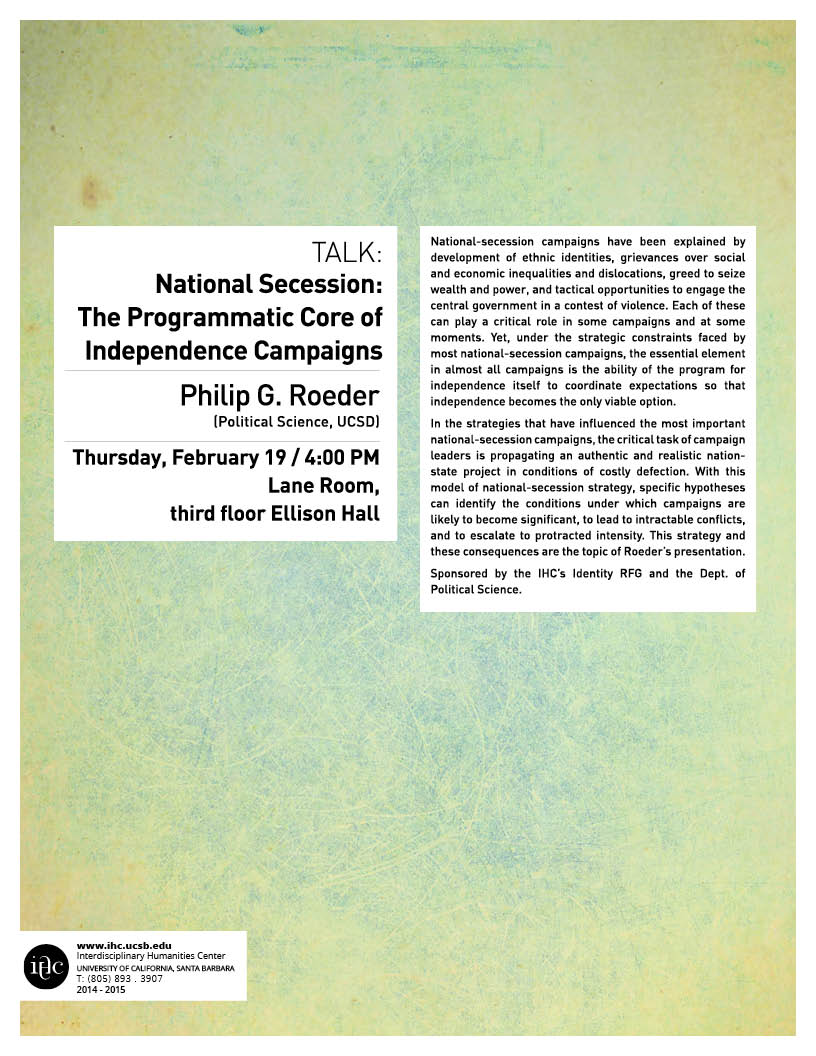 Philip G. Roeder (Political Science, UCSD)
Thursday, February 19, 2015 / 4:00 PM
Lane Room, third floor Ellison Hall
National-secession campaigns have been explained by development of ethnic identities, grievances over social and economic inequalities and dislocations, greed to seize wealth and power, and tactical opportunities to engage the central government in a contest of violence. Each of these can play a critical role in some campaigns and at some moments. Yet, under the strategic constraints faced by most national-secession campaigns, the essential element in almost all campaigns is the ability of the program for independence itself to coordinate expectations so that independence becomes the only viable option.
In the strategies that have influenced the most important national-secession campaigns, the critical task of campaign leaders is propagating an authentic and realistic nation-state project in conditions of costly defection. With this model of national-secession strategy, specific hypotheses can identify the conditions under which campaigns are likely to become significant, to lead to intractable conflicts, and to escalate to protracted intensity. This strategy and these consequences are the topic of Roeder's presentation.
Sponsored by the IHC's Identity RFG and the Dept. of Political Science.