11 Oct

Namibia's Red Line – On the History of a Fence in Southern Africa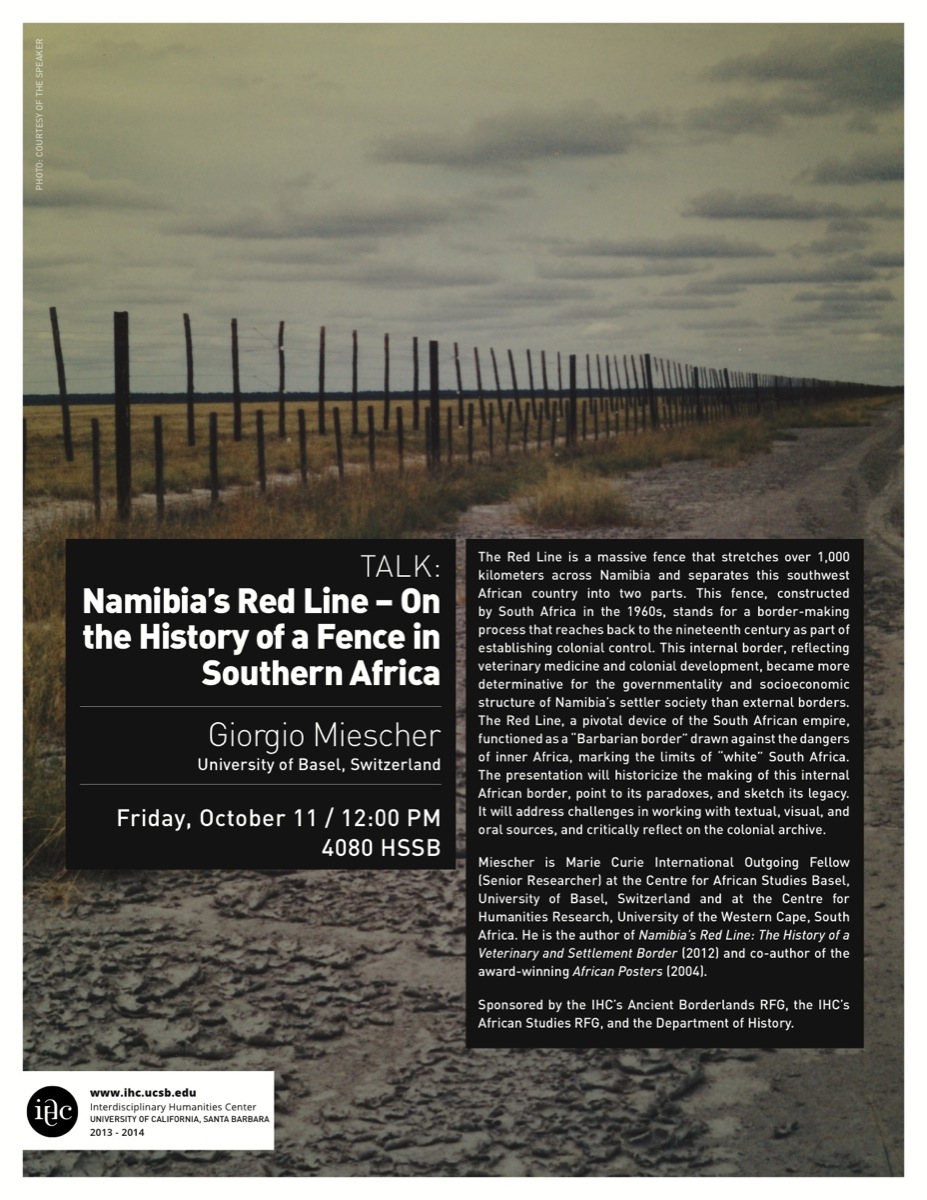 Giorgio Miescher (University of Basel, Switzerland)
Friday, October 11 / 12:00 PM
4080 HSSB
The Red Line is a massive fence that stretches over 1,000 kilometers across Namibia and separates this southwest African country into two parts. This fence, constructed by South Africa in the 1960s, stands for a border-making process that reaches back to the nineteenth century as part of establishing colonial control. This internal border, reflecting veterinary medicine and colonial development, became more determinative for the governmentality and socioeconomic structure of Namibia's settler society than external borders. The Red Line, a pivotal device of the South African empire, functioned as a "Barbarian border" drawn against the dangers of inner Africa, marking the limits of "white" South Africa. The presentation will historicize the making of this internal African border, point to its paradoxes, and sketch its legacy. It will address challenges in working with textual, visual, and oral sources, and critically reflect on the colonial archive.
Miescher is Marie Curie International Outgoing Fellow (Senior Researcher) at the Centre for African Studies Basel, University of Basel, Switzerland and at the Centre for Humanities Research, University of the Western Cape, South Africa. He is the author of Namibia's Red Line: The History of a Veterinary and Settlement Border (2012) and co-author of the award-winning African Posters (2004).
Sponsored by the IHC's Ancient Borderlands RFG, the IHC's African Studies RFG, and the Department of History.