28 Oct

Models, Idols, and Porn Stars: Selling and Consuming the Beautiful Man in Britain, 1950s-1970s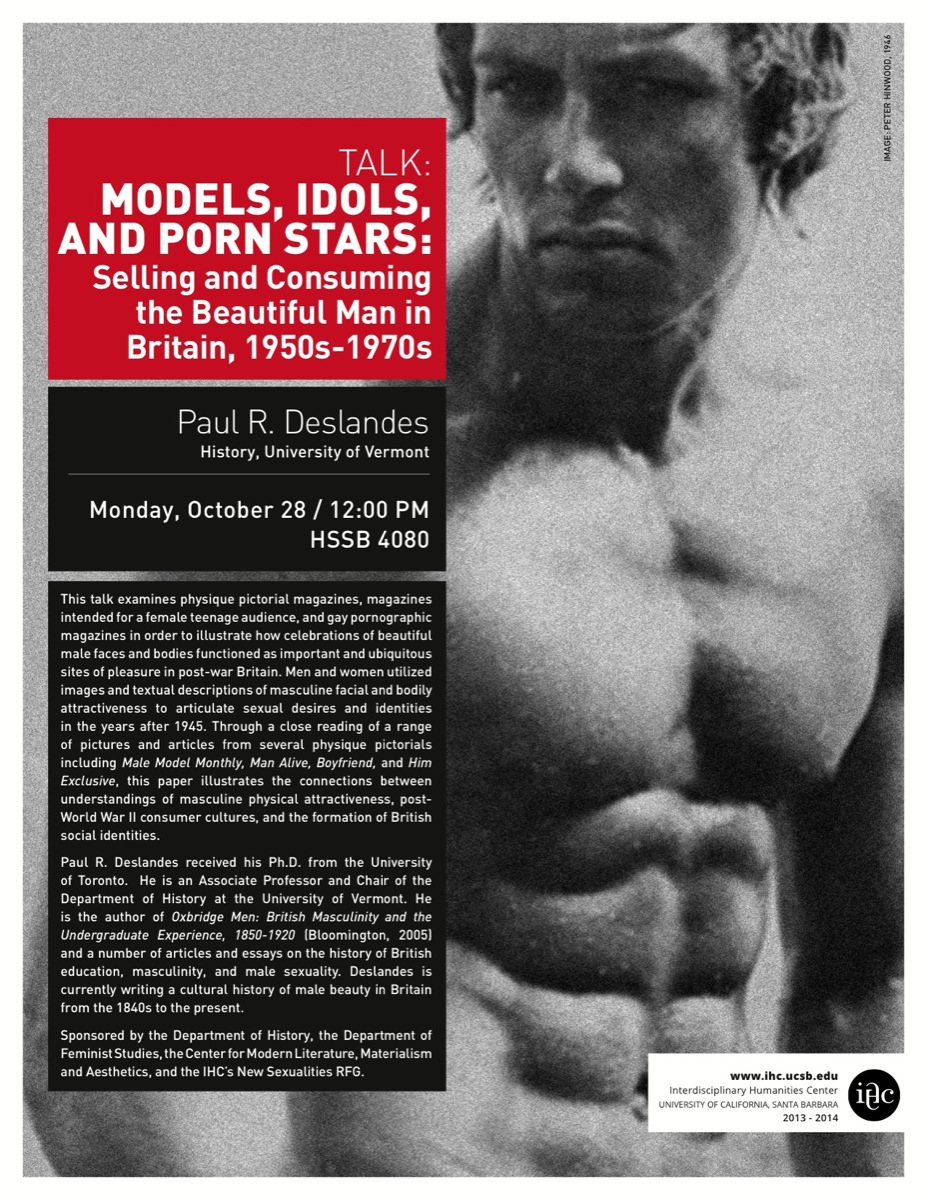 Paul R. Deslandes (History, University of Vermont)
Monday, October 28 / 12:00 PM
HSSB 4080
This talk examines physique pictorial magazines, magazines intended for a female teenage audience, and gay pornographic magazines in order to illustrate how celebrations of beautiful male faces and bodies functioned as important and ubiquitous sites of pleasure in post-war Britain. Men and women utilized images and textual descriptions of masculine facial and bodily attractiveness to articulate sexual desires and identities in the years after 1945. Through a close reading of a range of pictures and articles from several physique pictorials including Male Model Monthly, Man Alive, Boyfriend and Him Exclusive, this paper illustrates the connections between understandings of masculine physical attractiveness, post-World War II consumer cultures, and the formation of British social identities.
Paul R. Deslandes received his Ph.D. from the University of Toronto.  He is an Associate Professor and Chair of the Department of History at the University of Vermont. He is the author of Oxbridge Men: British Masculinity and the Undergraduate Experience, 1850-1920 (Bloomington, 2005) and a number of articles and essays on the history of British education, masculinity, and male sexuality. Deslandes is currently writing a cultural history of male beauty in Britain from the 1840s to the present.
Sponsored by the Department of History, the Department of Feminist Studies, the Center for Modern Literature, Materialism and Aesthetics, and the IHC's New Sexualities RFG.