10 Nov

Maps as a Public Good: Crowdsourcing in Fire Emergencies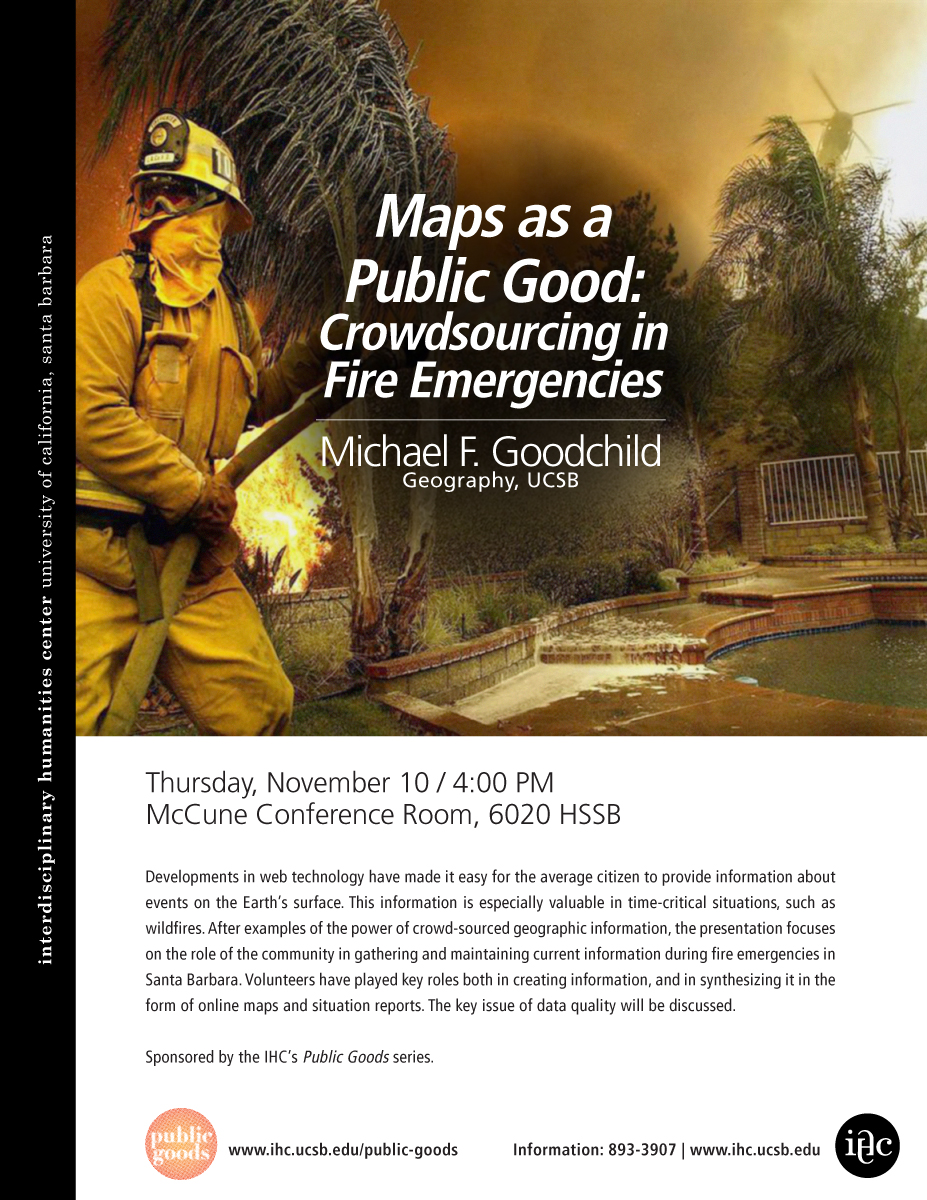 Michael F. Goodchild (Geography, UCSB)
Thursday, November 10, 2011 / 4:00 PM
McCune Conference Room, 6020 HSSB
Developments in web technology have made it easy for the average citizen to provide information about events on the Earth's surface. This information is especially valuable in time-critical situations, such as wildfires. After examples of the power of crowd-sourced geographic information, the presentation focuses on the role of the community in gathering and maintaining current information during fire emergencies in Santa Barbara. Volunteers have played key roles both in creating information, and in synthesizing it in the form of online maps and situation reports. The key issue of data quality will be discussed.
Sponsored by the IHC's Public Goods series.
Click here to listen to a recording of Michael Goodchild's talk for the IHC's Public Goods series.