28 Apr

The Physiology and Politics of Emotion Metaphors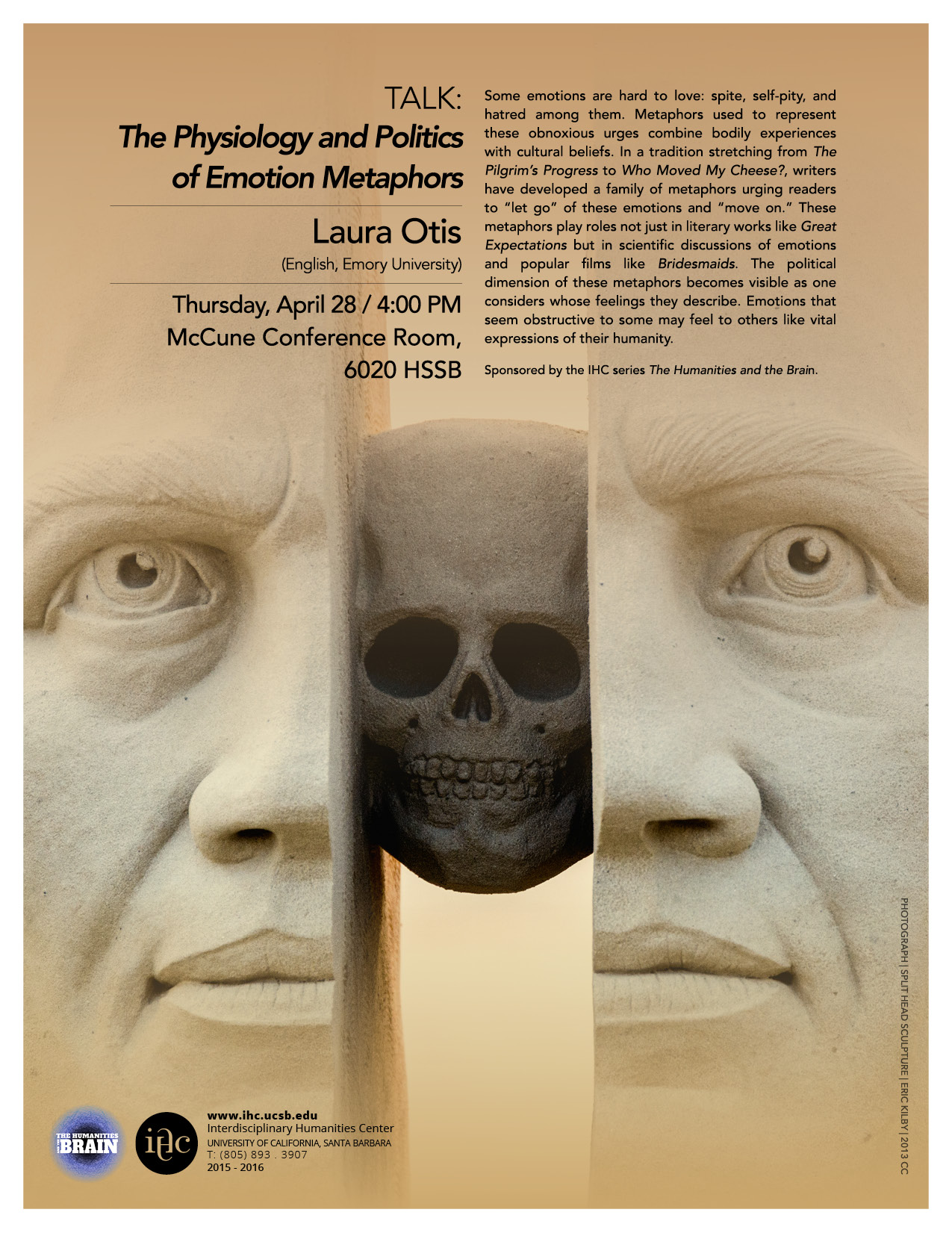 Laura Otis (English, Emory University)
Thursday, April 28, 2016 / 4:00 PM
McCune Conference Room, 6020 HSSB
Some emotions are hard to love: spite, self-pity, and hatred among them. Metaphors used to represent these obnoxious urges combine bodily experiences with cultural beliefs. In a tradition stretching from The Pilgrim's Progress to Who Moved My Cheese?, writers have developed a family of metaphors urging readers to "let go" of these emotions and "move on." These metaphors play roles not just in literary works like Great Expectations but in scientific discussions of emotions and popular films like Bridesmaids. The political dimension of these metaphors becomes visible as one considers whose feelings they describe. Emotions that seem obstructive to some may feel to others like vital expressions of their humanity.
Since 1986, Laura Otis has been studying and teaching about the ways that scientific and literary thinking coincide and foster each other's growth. Otis works with British Victorian, Spanish, German, French, and North and South American literature, especially nineteenth-century novels. She is particularly interested in memory, identity formation, and communication technologies and has been a frequent guest scholar at the Max Planck Institute for the History of Science in Berlin. In addition to her academic books, Otis has written five yet-to-be-published novels. In 2000, she was awarded a MacArthur fellowship for creativity.
Sponsored by the IHC series The Humanities and the Brain.