27 Jan

21st Century Tuan: Revisiting "Space and Place" in the i-Age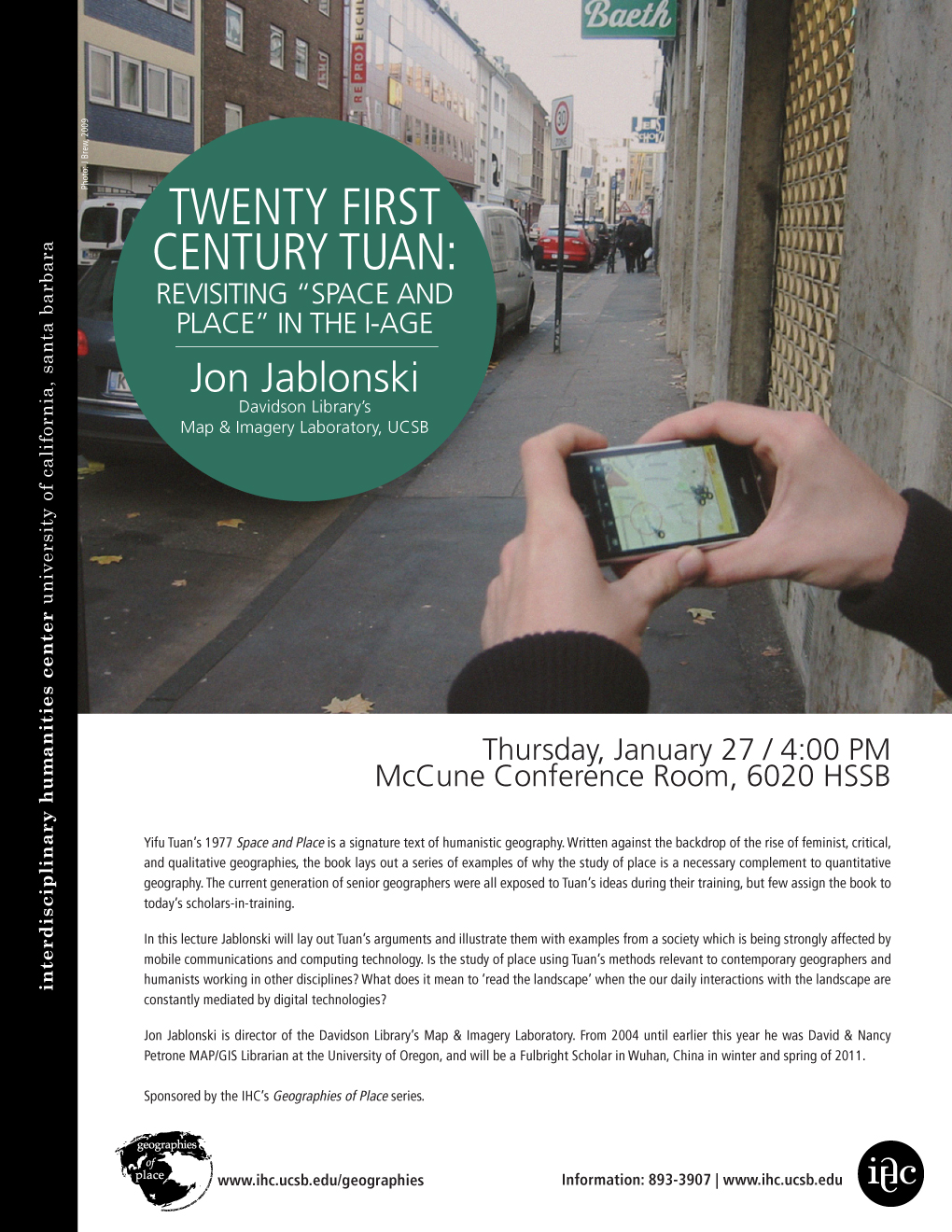 Jon Jablonski (Davidson Library's Map & Imagery Laboratory, UCSB)
Thursday, January 27, 2011 / 4:00 PM
McCune Conference Room, 6020 HSSB
Yifu Tuan's 1977 Space and Place is a signature text of humanistic geography.  Written against the backdrop of the rise of feminist, critical, and qualitative geographies, the book lays out a series of examples of why the study of place is a necessary complement to quantitative geography.  The current generation of senior geographers were all exposed to Tuan's ideas during their training, but few assign the book to today's scholars-in-training.
In this lecture I will lay out Tuan's arguments and illustrate them with examples from a society which is being strongly affected by mobile communications and computing technology.  Is the study of place using Tuan's methods relevant to contemporary geographers and humanists working in other disciplines?  What does it mean to 'read the landscape' when the our daily interactions with the landscape are constantly mediated by digital technologies?
Jon Jablonski is director of the Davidson Library's Map & Imagery Laboratory.  From 2004 until earlier this year he was David & Nancy Petrone MAP/GIS Librarian at the University of Oregon, and will be a Fulbright Scholar in Wuhan, China in winter and spring of 2011.
Sponsored by the IHC's Geographies of Place series.