05 Jun

Is it Really the End of Everything?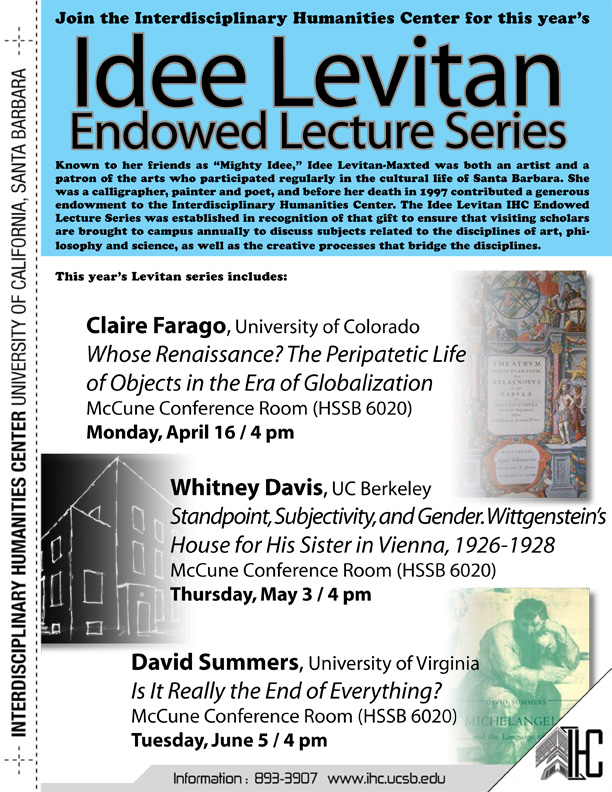 David Summers (History of Art, University of Virginia)
Tuesday, June 5 / 4:00 PM
McCune Conference Room, HSSB 6020
The paper will be a brief history of the modern ideas of optimism and pessimism, and the relation of these ideas to the historiography of Hegel, which has cut a broad swath in the history of art and the history of culture in general.  I will try to stake out a position beyond optimism and pessimism, rooted in the possibility of a new intercultural conversation in which the history of art should play an essential part.
David Summers is the William R. Kenan, Jr. Professor of the History of Art at the Center for Advanced Studies at the University of Virginia in 1981. He is the author of Real Spaces: World Art History and the Rise of Western Modernism (Phaidon, 2003) which proposes a new and flexible conceptual framework for the study of all art.
Sponsored by the Idee Levitan IHC Endowed Lecture Series, and the Department of the History of Art and Architecture