20 Oct

Public Goods and Those Who Create Them: From Respect to Disdain in Modern America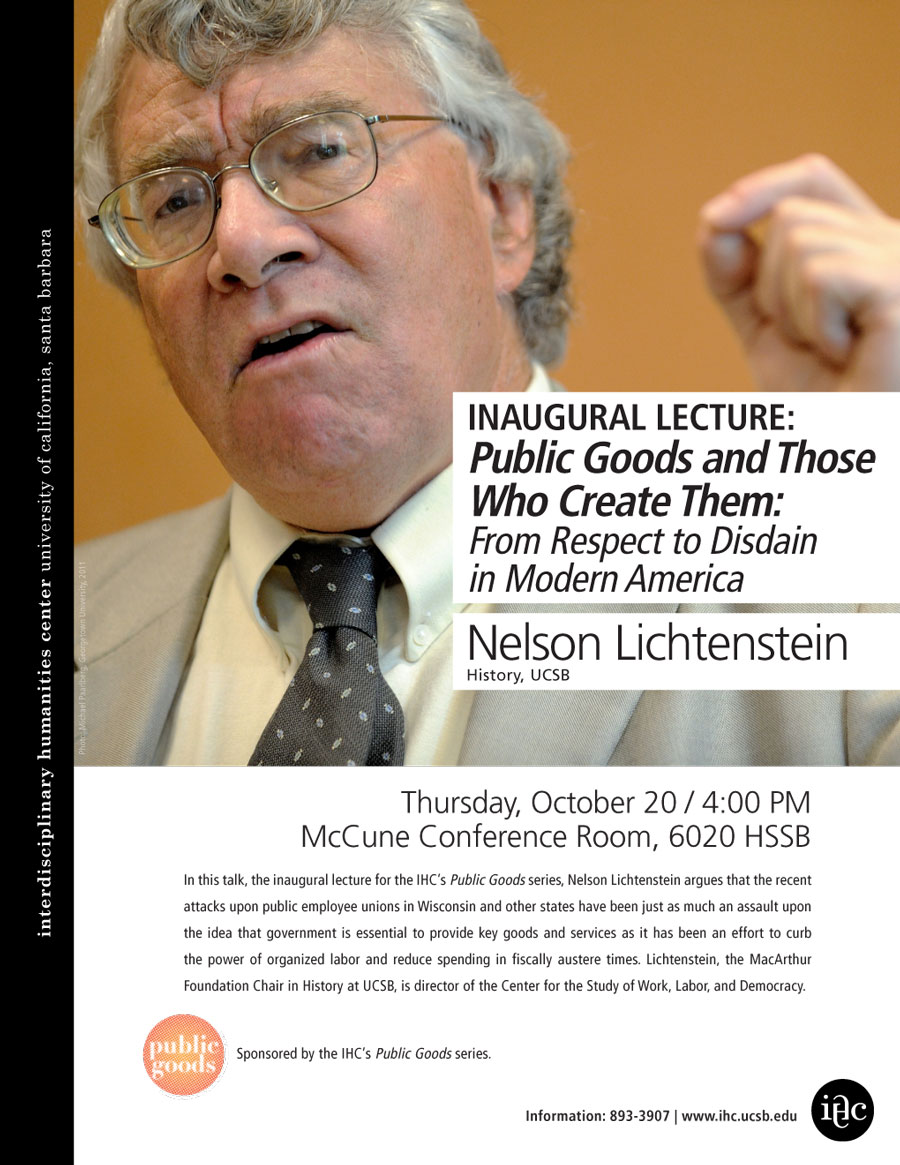 Nelson Lichtenstein (History, UCSB)
Thursday, October 20, 2011 / 4:00 PM
McCune Conference Room, 6020 HSSB
In this talk, the inaugural lecture for the IHC's Public Goods series, Nelson Lichtenstein argues that the recent attacks upon public employee unions in Wisconsin and other states have been just as much an assault upon the idea that government is essential to provide key goods and services as it has been an effort to curb the power of organized labor and reduce spending in fiscally austere times. Lichtenstein, the MacArthur Foundation Chair in History at UCSB, is director of the Center for the Study of Work, Labor, and Democracy.
Sponsored by the IHC's Public Goods Series.
Click here to listen to a recording of Nelson Lichenstein's inaugural talk from the IHC's Public Goods series.