04 Oct

Health, Medicine and Care RFG Opening meeting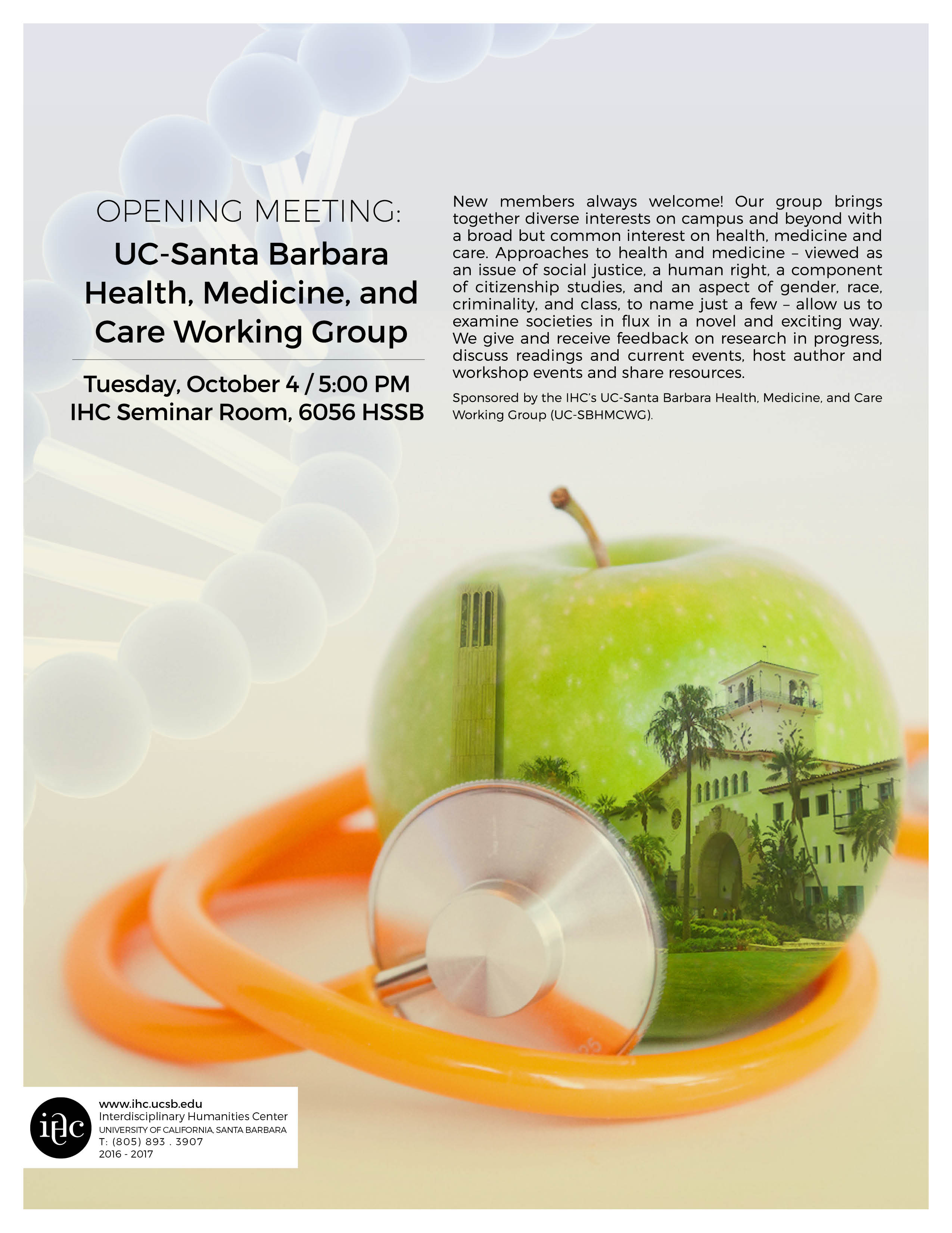 Tuesday, October 4, 2016 / 5:00 PM
IHC Seminar Room, 6056 HSSB
New members always welcome! Our group brings together diverse interests on campus and beyond with a broad but common interest on health, medicine and care. Approaches to health and medicine – viewed as an issue of social justice, a human right, a component of citizenship studies, and an aspect of gender, race, criminality, and class, to name just a few – allow us to examine societies in flux in a novel and exciting way. We give and receive feedback on research in progress, discuss readings and current events, host author and workshop events and share resources.
Join us for our additional fall meetings on the following Tuesdays from 5:00 to 6:30 PM: Oct 18, Nov 1, Nov 15 and Nov 29.
Sponsored by the IHC's Health, Medicine and Care RFG.