08 Nov

Funding Search and Grant Writing Workshop for Graduate Students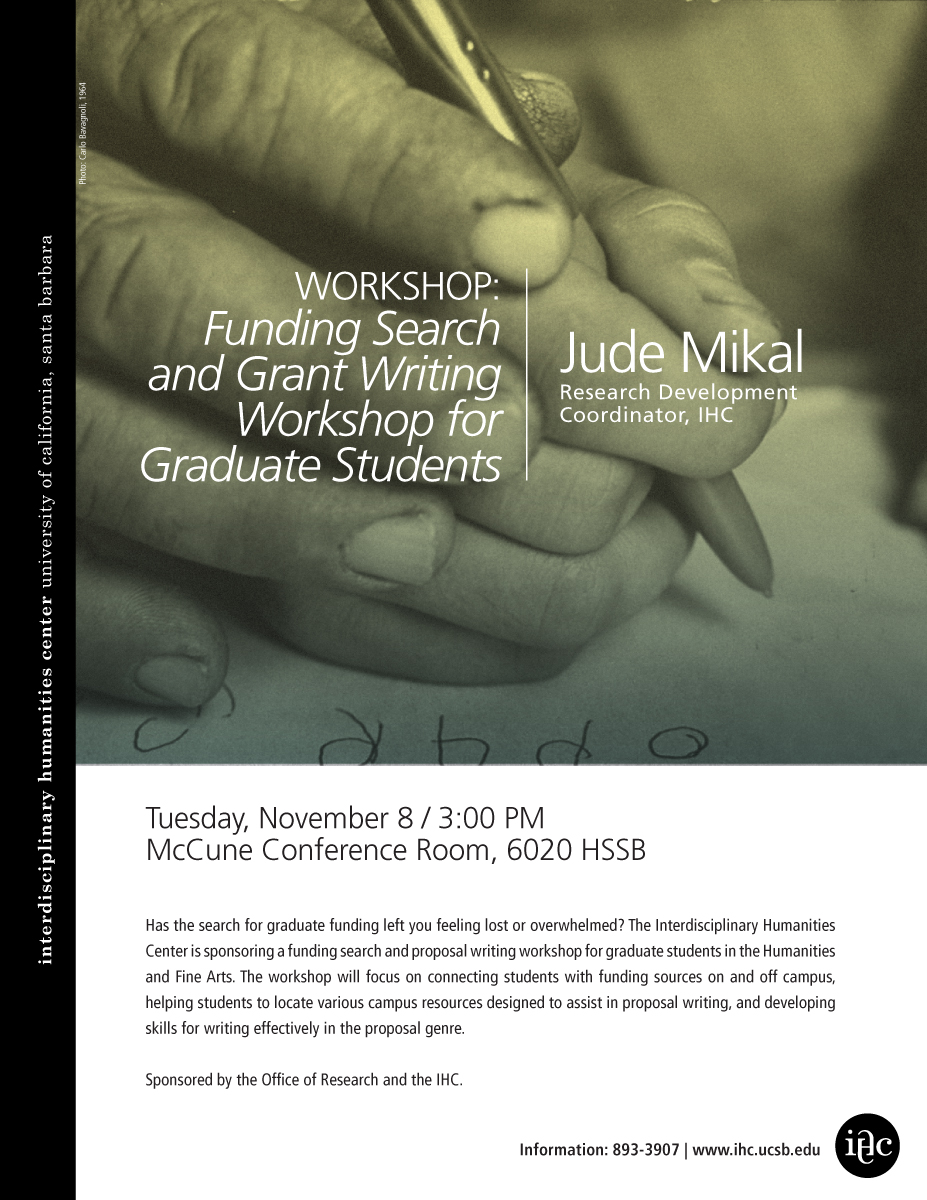 Jude Mikal (Research Development Coordinator, IHC)
Tuesday, November 8 / 3:00 PM
McCune Conference Room, 6020 HSSB

Has the search for graduate funding left you feeling lost or overwhelmed? The Interdisciplinary Humanities Center is sponsoring a funding search and proposal writing workshop for graduate students in the Humanities and Fine Arts.  The workshop will focus on:connecting students with funding sources on and off campus, helping students to locate various campus resources designed to assist in proposal writing, and developing skills for writing effectively in the proposal genre.
Sponsored by the Office of Research and the IHC.