02 Feb

Drilling Down: Can Historians Operationalize Koselleck's Stratigraphical Times?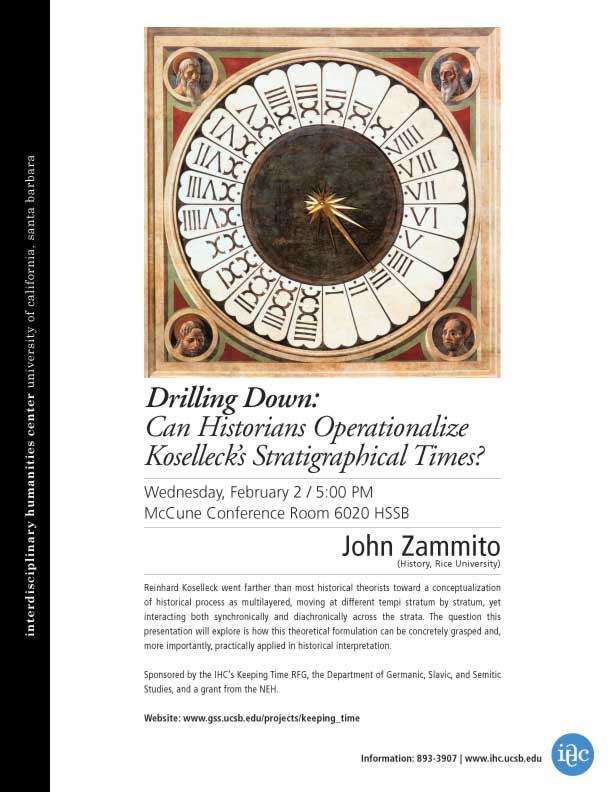 John Zammito (History, Rice University)
Wednesday, February 2 / 5:00 PM
McCune Conference Room, 6020 HSSB
Reinhard Koselleck went farther than most historical theorists toward a conceptualization of historical process as multilayered, moving at different tempi stratum by stratum, yet interacting both synchronically and diachronically across the strata. The question this presentation will explore is how this theoretical formulation can be concretely grasped and, more importantly, practically applied in historical interpretation.
Sponsored by the IHC's Keeping Time RFG and the Dept. of Germanic, Slavic, and Semitic Studies.