16 Nov

David: The Divided Heart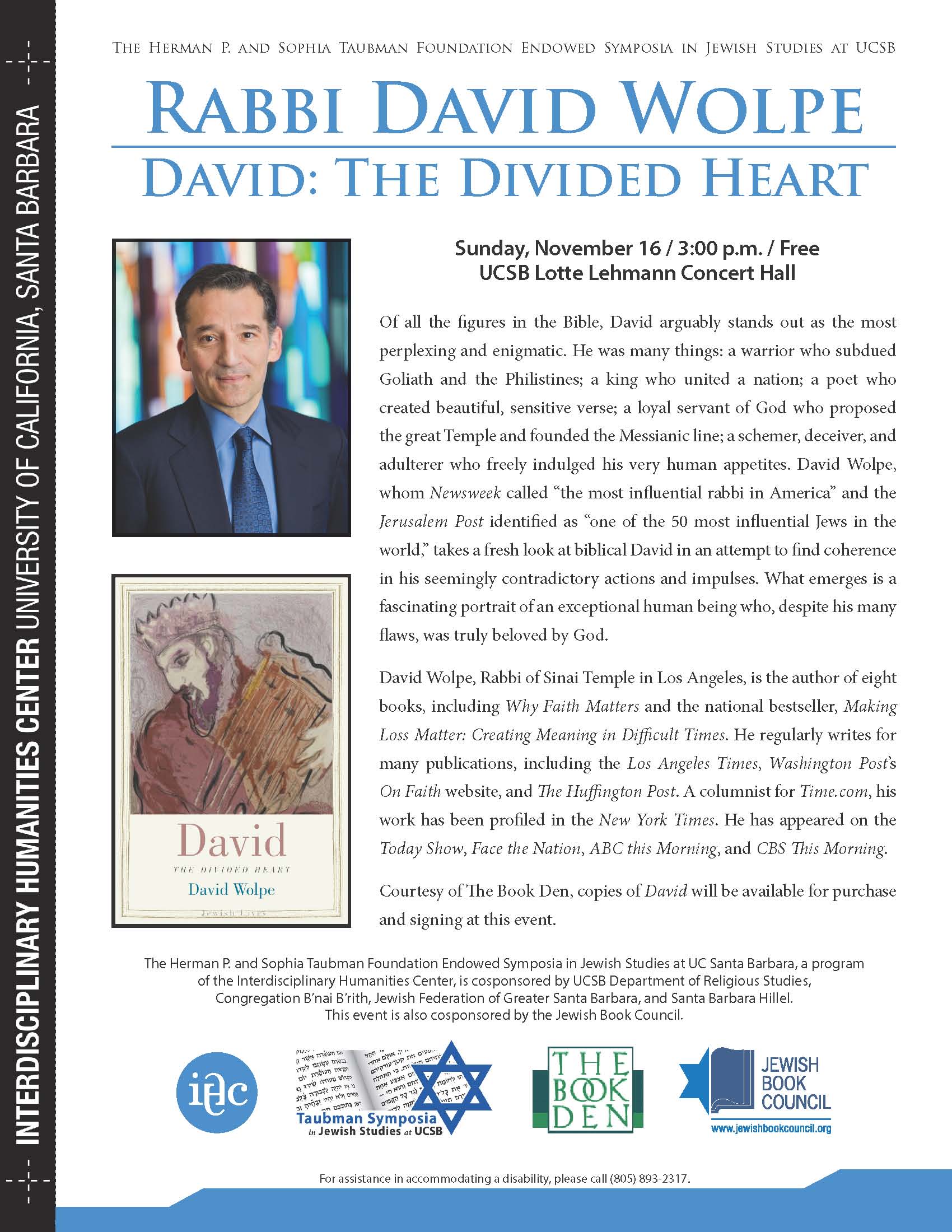 Rabbi David Wolpe (Sinai Temple, Los Angeles)
Sunday, November 16 / 3:00 PM
UCSB Lotte Lehmann Concert Hall
Out of all the figures in the Bible, David is one of the most perplexing and enigmatic. Rabbi David Wolpe takes a fresh look at the biblical David in an attempt to find coherence in his seemingly contradictory actions and impulses.
David Wolpe, Rabbi of Sinai Temple in Los Angeles, California is the author of national best-sellers such as "Why Faith Matters" and "Making Loss Matter: Creating Meaning in Difficult Times." He has been profiled in the New York Times and appeared on the Today SHow, Face the Nation, and CBS This Morning.
Courtesy of the Book Den, copies of "David" will be available for purchase and signing at this event.
Sponsored by Herman P. and Sophia Taubman Foundation Endowed Symposia in Jewish Studies at UCSB, UCSB Arts & Lectures, Department of Religious Studies, Congregation B'nai B'rith, Jewish Federation of Greater Santa Barbara, and Santa Barbara Hillel.
Website: https://www.ihc.ucsb.edu/endowments/taubman/