02 May

Contemporary Italy and Immigration: A New Mediterranean Order?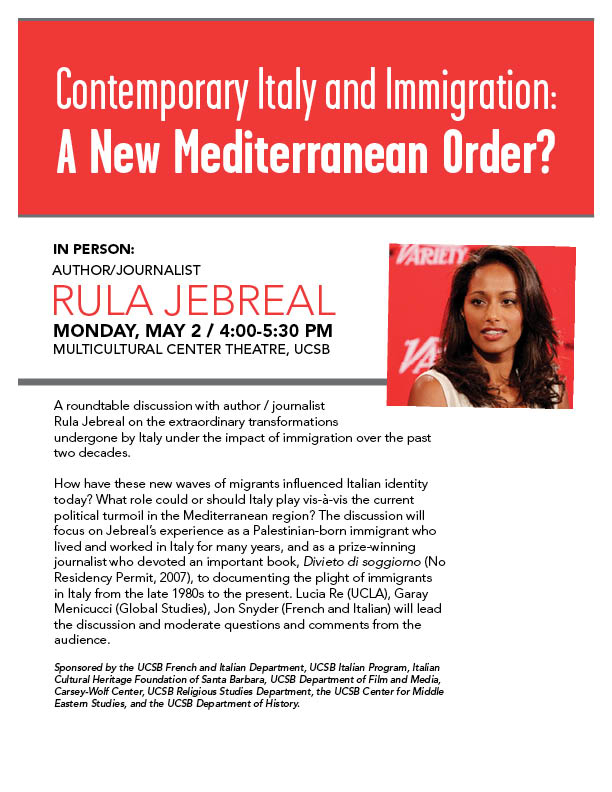 Rula Jebreal  (Author & Journalist)
Monday, May 2 / 4:00 PM
Multicultural Center Theatre
A discussion with Rula Jebreal on the transformations Italy has undergone under the impact of immigration over the past two decades, and how they influence the role that Italy could play vis-a-vis the current political turmoil in the Mediterranean. The discussion will focus on Jebreal's experience as a Palestinian-born immigrant who lived and worked in Italy.
Sponsored by the Dept. of French and Italian, Italian Program, Italian Cultural Heritage Foundation, the Dept. of Religious Studies, the Center for Middle Eastern Studies, the Dept. of Film and Media, the Dept. of History, and the IHC.