04 May

Community Basketweaving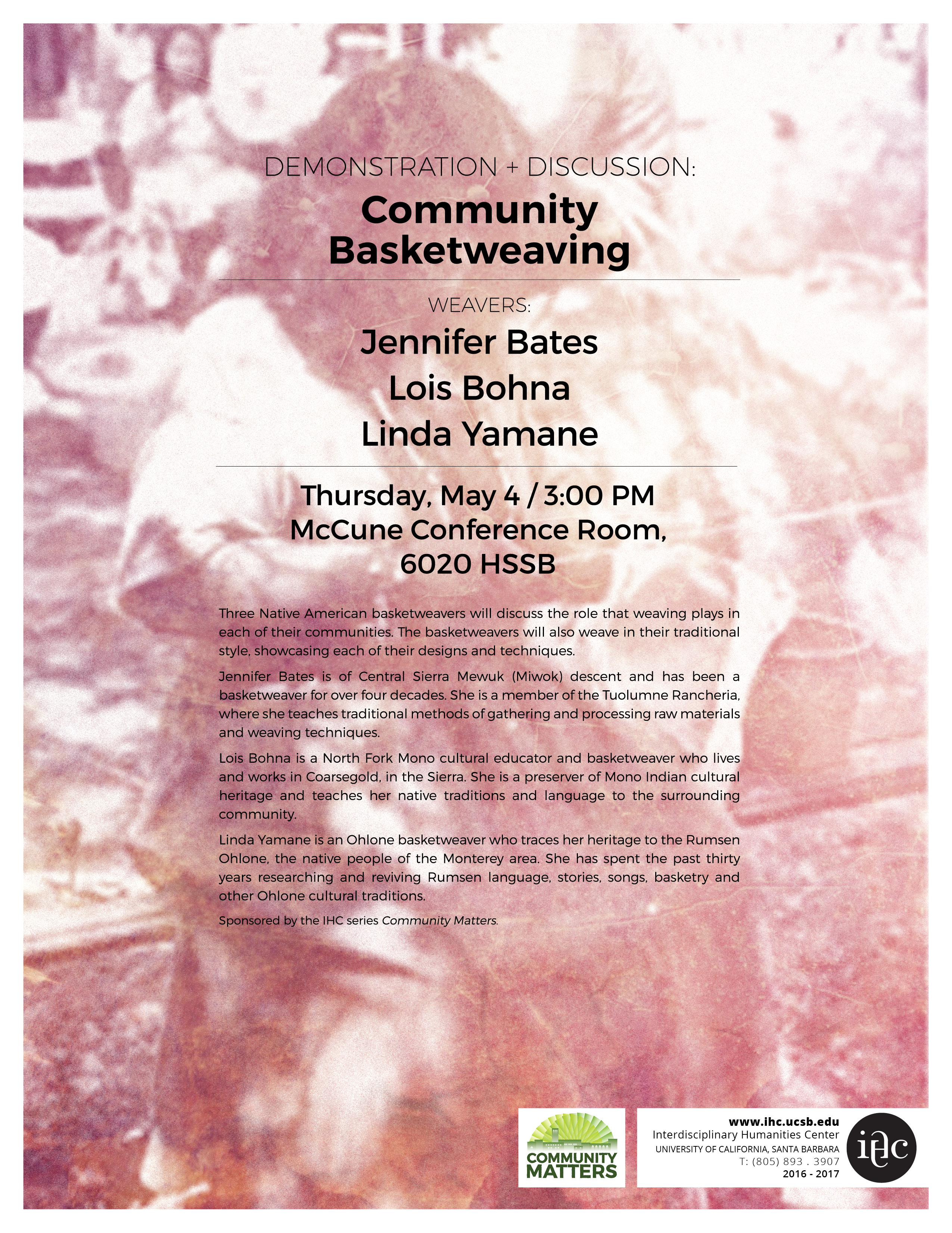 Weavers:
Jennifer Bates
Lois Bohna
Linda Yamane
Thursday, May 4, 2017 / 3:00 PM
McCune Conference Room
Three Native American basketweavers will discuss the role that weaving plays in each of their communities. The basketweavers will also weave in their traditional style, showcasing each of their designs and techniques.
Jennifer Bates is of Central Sierra Mewuk (Miwok) descent and has been a basketweaver for over four decades. She is a member of the Tuolumne Rancheria, where she teaches traditional methods of gathering and processing raw materials and weaving techniques.
Lois Bohna is a North Fork Mono cultural educator and basketweaver who lives and works in Coarsegold, in the Sierra. She is a preserver of Mono Indian cultural heritage and teaches her native traditions and language to the surrounding community.
Linda Yamane is an Ohlone basketweaver who traces her heritage to the Rumsen Ohlone, the native people of the Monterey area. She has spent the past thirty years researching and reviving Rumsen language, stories, songs, basketry and other Ohlone cultural traditions.
Sponsored by the IHC series Community Matters.