08 May

Collaborative Public Goods: Wikipedia's Engagement with Galleries, Libraries, Archives and Museums (GLAM)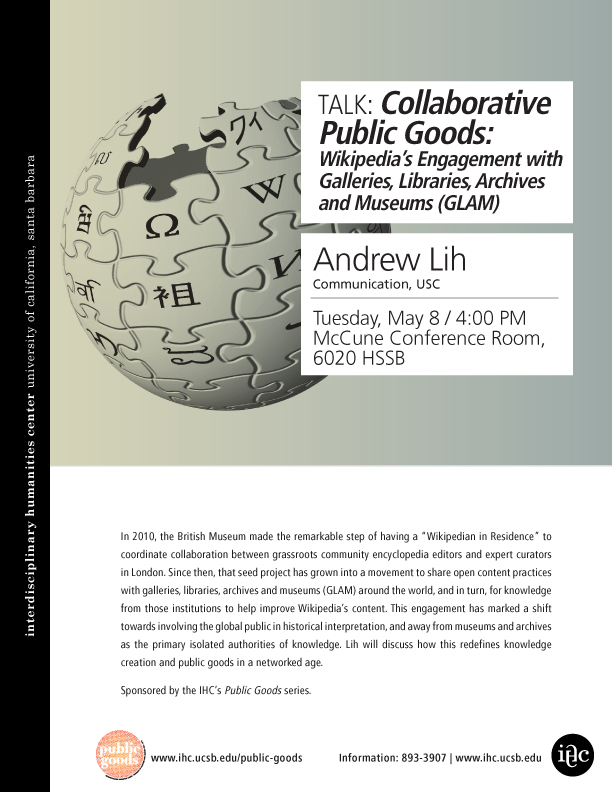 Andrew Lih (Communication, USC )
Tuesday, May 8, 2012 / 4:00 PM
McCune Conference Room, 6020 HSSB
In 2010, the British Museum made the remarkable step of having a "Wikipedian in Residence" to coordinate collaboration between grassroots community encyclopedia editors and expert curators in London. Since then, that seed project has grown into a movement to share open content practices with galleries, libraries, archives and museums (GLAM) around the world, and in turn, for knowledge from those institutions to help improve Wikipedia's content.  This engagement has marked a shift towards involving the global public in historical interpretation, and away from museums and archives as the primary isolated authorities of knowledge. Lih will discuss how this redefines knowledge creation and public goods in a networked age.
Sponsored by the IHC's Public Goods series.
Click here to listen to a recording of this talk from the IHC's series Public Goods.