14 Feb

Capitalism: A Love Story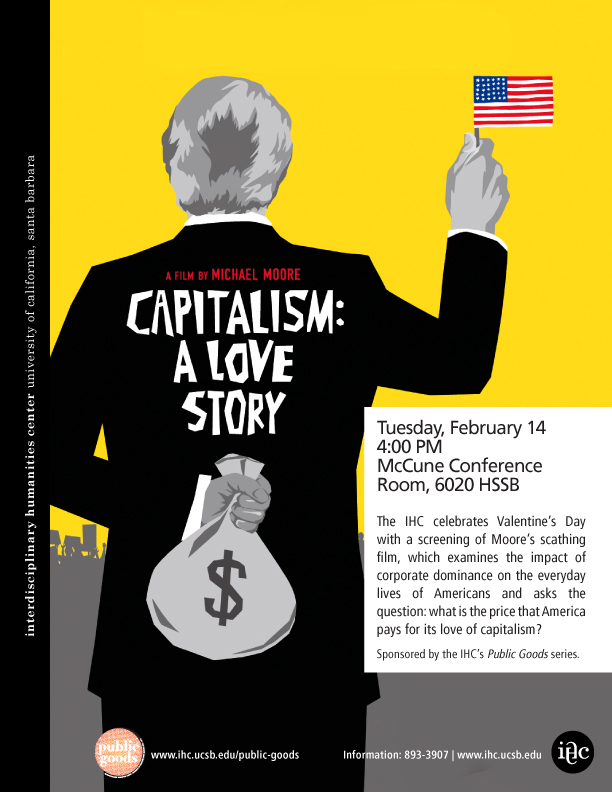 (Michael Moore, 2009, 127 min.)
Tuesday, February 14, 2012 / 4:00 PM
McCune Conference Room, 6020 HSSB
The IHC celebrates Valentine's Day with a screening of Moore's scathing film, which examines the impact of corporate dominance on the everyday lives of Americans and asks the question: what is the price that America pays for its love of capitalism?
Sponsored by the IHC's Public Goods series.