15 Nov

Can We "Teach to Transgress"?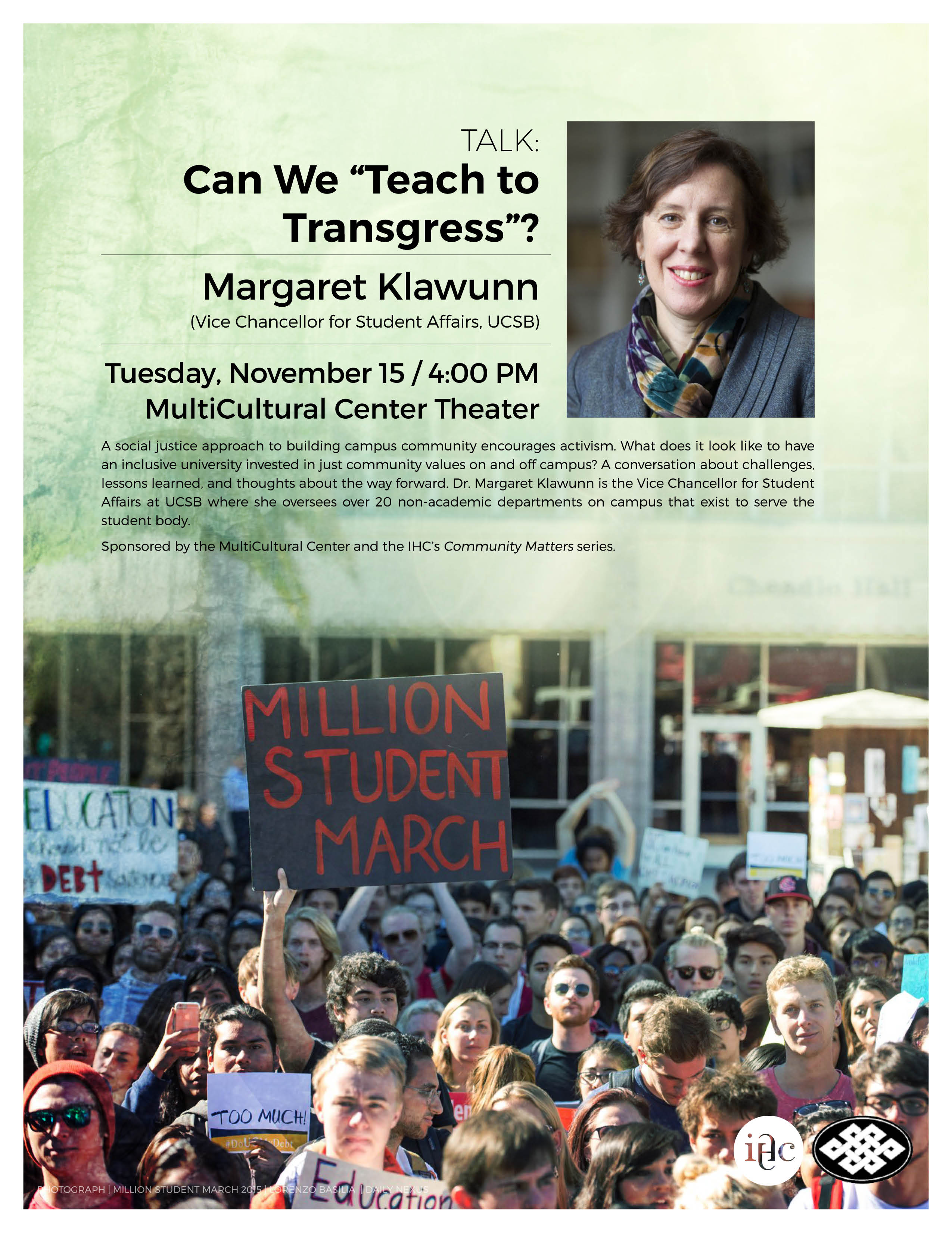 Margaret Klawunn (Vice Chancellor for Student Affairs, UCSB)
Tuesday, November 15, 2016 / 4:00 PM
MultiCultural Center Theater
A social justice approach to building campus community encourages activism. What does it look like to have an inclusive university invested in just community values on and off campus? A conversation about challenges, lessons learned, and thoughts about the way forward. Dr. Margaret Klawunn is the Vice Chancellor for Student Affairs at UCSB where she oversees over 20 non-academic departments on campus that exist to serve the student body.
Sponsored by the MultiCultural Center and the IHC's Community Matters series.