28 Apr

Campfire Talk: The Los Angeles Urban Rangers Enact the Megalopolis!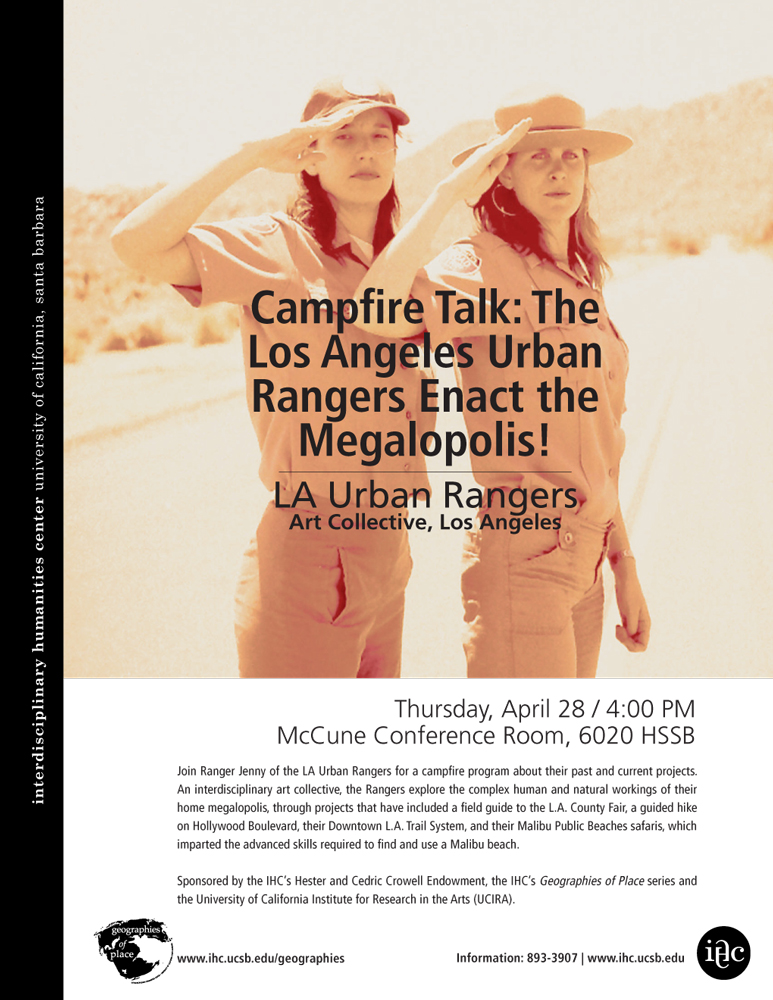 LA Urban Rangers (Art Collective, Los Angeles)
Thursday, April 28, 2011 / 4:00 PM
McCune Conference Room, 6020 HSSB
Join Ranger Jenny of the LA Urban Rangers for a campfire program about their past and current projects. An interdisciplinary art collective, the Rangers explore the complex human and natural workings of their home megalopolis, through projects that have included a field guide to the L.A. County Fair, a guided hike on Hollywood Boulevard, their Downtown L.A. Trail System, and their Malibu Public Beaches safaris, which imparted the advanced skills required to find and use a Malibu beach.
Sponsored by the IHC's Hester and Cedric Crowell Endowment, the IHC's Geographies of Place series and the University of California Institute for Research in the Arts (UCIRA).