14 Nov

Borderlands Conference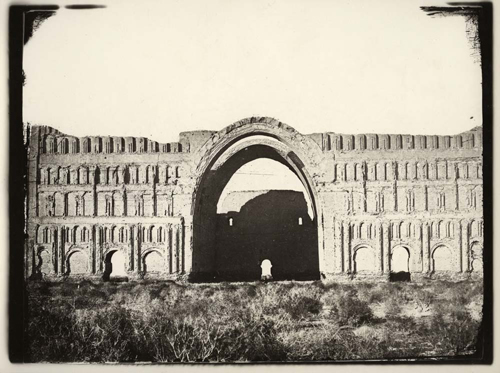 THE FOURTH BIANNUAL
ANCIENT BORDERLANDS
INTERNATIONAL GRADUATE STUDENT CONFERENCE
Innovation in Borderland Regions
BORDERLANDS, broadly defined, are spaces where disparate ethnicities, cultures, religions, political systems, or linguistic traditions come into close contact and require both individuals and societies to adapt culturally, politically, economically, or technologically to encounters with other ways of life. The Ancient Borderlands International Graduate Student Conference will showcase new research on the ways that interactions in borderlands inspire innovation and adaptation from a range of geographic and chronological contexts.
Friday, April 4, 4:00 – 6:00 pm
3:00-4:00 Coffee
4:00-4:30 Opening Remarks
4:30-5:30 KEYNOTE ADDRESS
Dr. Samuel Truett, Professor of History at the University of New Mexico
Globetrotters, Border Crossers, and the Tangled Tales of Borderlands History
5:30-6:30 Reception
Saturday, April 5, 10:00 am – 6:00 pm
8:45-10:00   Coffee
10:00-11:20 Panel 1: Law and the Construction of Social Boundaries
11:30-12:50 Panel 2: Interchange and Imagination in Late Antiquity
1:00-2:30     Lunch Break
2:30-3:50     Panel 3: Reifying Life through the Celebration of Death
4:00-5:20     Panel 4: Crafting Identity through Object and Image
Sunday, April 6, 10:00 am – 1:00 pm
8:45-9:45     Coffee
10:00-11:50 Panel 5: Communal Adjustment to Shifting Boundaries
12:00-12:30 Closing Comments
All events held in McCune Conference Room (HSSB 6th Floor)
Sponsored by the Interdisciplinary Humanities Center, UCSB Graduate Division, the Ancient Borderlands MRG, the Department of Anthropology, the Department of Classics, Graduate Division, the Department of History, the Department of the History of Art and Architecture, the Department of Religious Studies, the Department of Sociology, and the Late Antiquity MRG.
For selected proceedings of the 2010 Conference, please visit http://www.escholarship.org/uc/search?entity=ancient_borderlands_rfg_2010
For Presenters:
A Google Map with relevant locations can be found here:
https://mapsengine.google.com/map/u/0/edit?mid=zahcFhc9S64k.k01BvMRLMQac