13 Apr

Exhibiting the Art of Yoga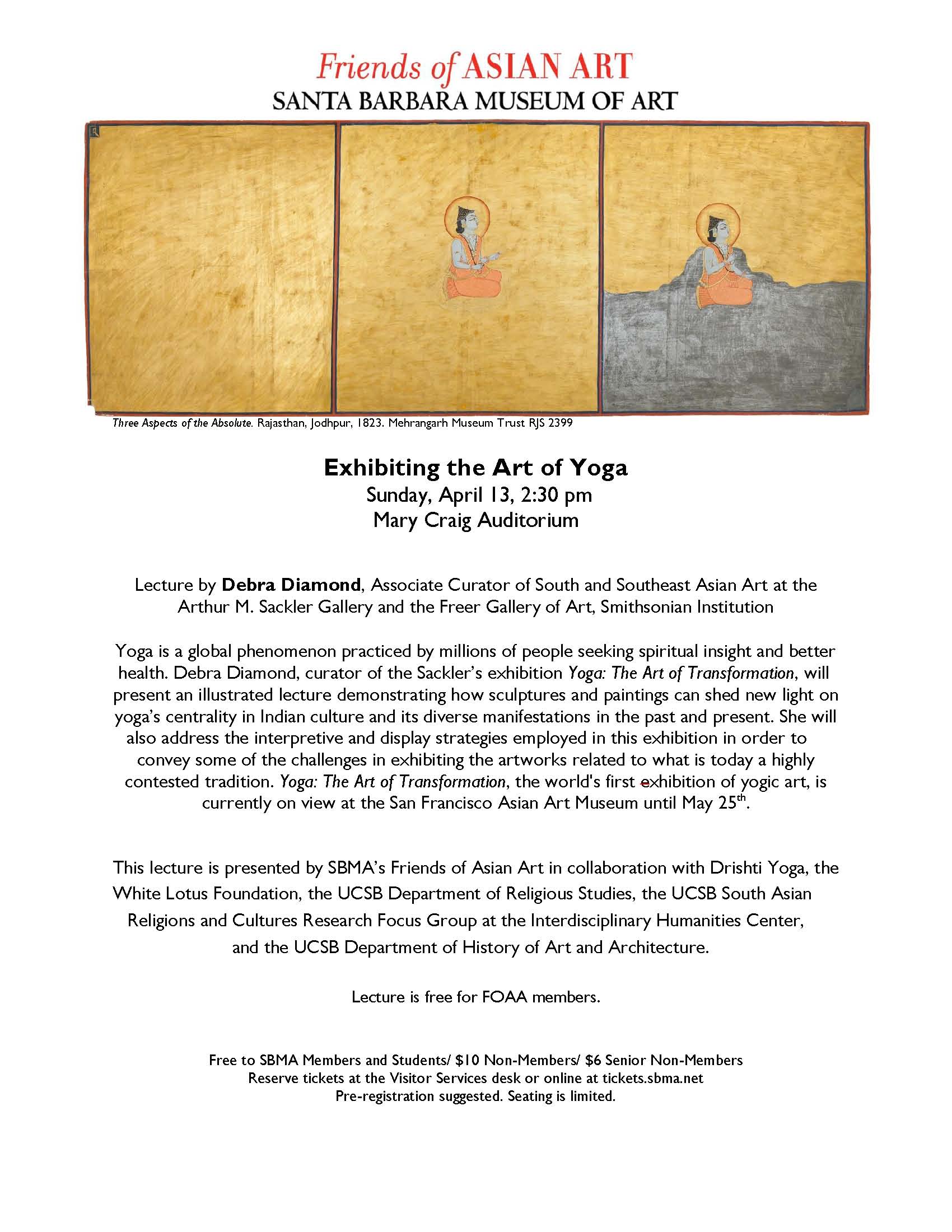 Deborah Diamond (Curator, Arthur M. Sackler Gallery and Freer Gallery of Art, Smithsonian Institution)
Sunday, April 13 / 2:30 pm
Mary Craig Auditorium, Santa Barbara Museum of Art (1130 State Street)
Yoga is a global phenomenon practiced by millions of people seeking spiritual insight and better health. Debra Diamond, curator of the Sackler Gallery's exhibition Yoga: The Art of Transformation, will present an illustrated lecture demonstrating how sculptures and paintings can shed new light on yoga's centrality in Indian culture and its diverse manifestations in the past and present. She will also address the interpretive and display strategies employed in this exhibition in order to convey some of the challenges in exhibiting the artworks related to what is today a highly contested tradition. Yoga: The Art of Transformation, the world's first exhibition of yogic art, is currently on view at the San Francisco Asian Art Museum until May 25th.
Debra Diamond is the Associate Curator of South and Southeast Asian Art at the Arthur M. Sackler Gallery and the Freer Gallery of Art, Smithsonian Institution, Washington, D.C.
Sponsored by the Santa Barbara Museum of Art, the IHC's South Asian Religions and Cultures Research Focus Group, the Dept. of Religious Studies,  the Dept. of History of Art and Architecture, Drishti Yoga, and White Lotus Foundation.