11 Mar

Alimentary Landscapes: The Embodiment of Culture/Cultured Bodies of the Goddess Śītalā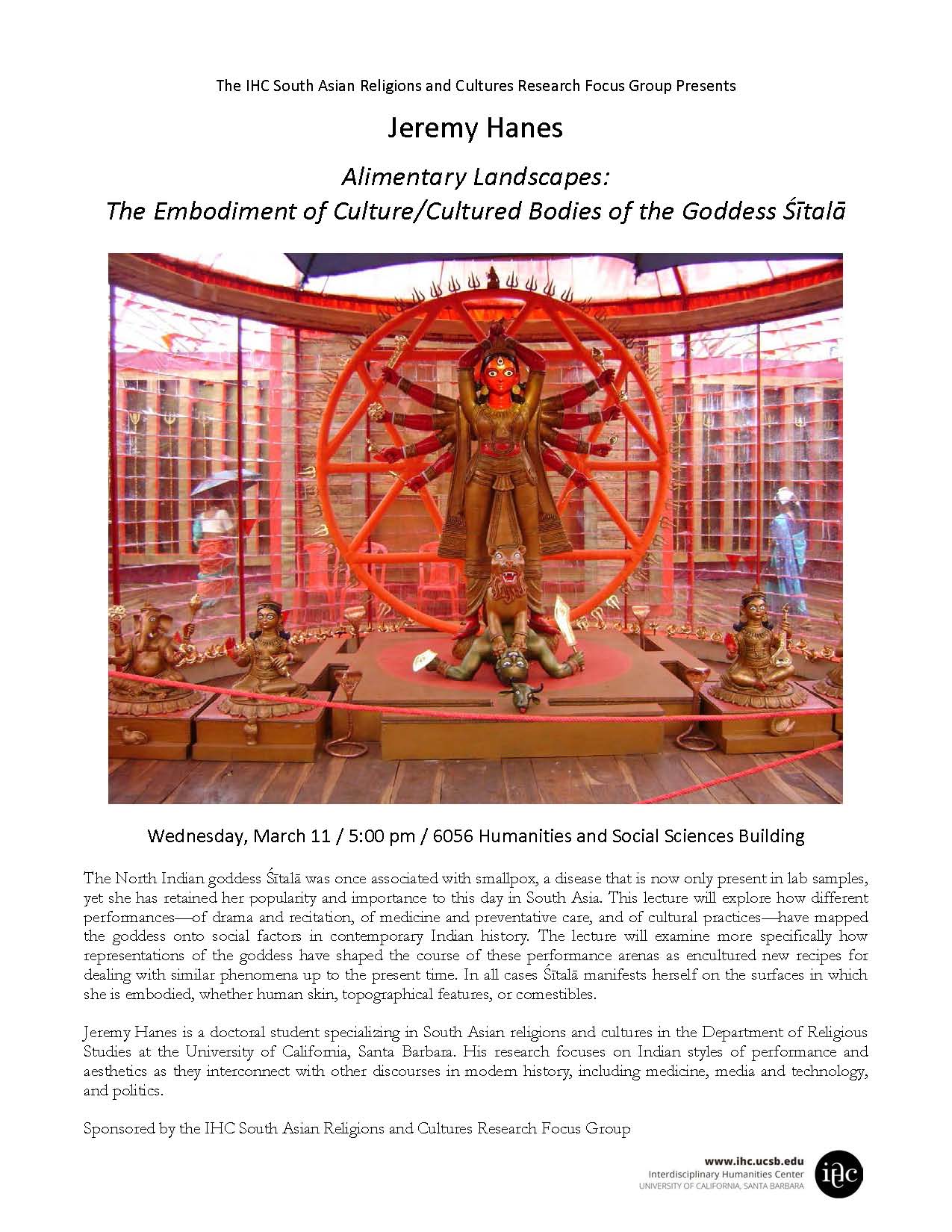 Jeremy Hanes (Religious Studies, University of California, Santa Barbara)
Wednesday, March 11 / 4:00 PM*
6056 Humanities and Social Sciences Building
*Please note the change in time.
The North Indian goddess Śītalā was once associated with smallpox, a disease that is now only present in lab samples, yet she has retained her popularity and importance to this day in South Asia. This lecture will explore how different performances—of drama and recitation, of medicine and preventative care, and of cultural practices—have mapped the goddess onto social factors in contemporary Indian history. The lecture will examine more specifically how representations of the goddess have shaped the course of these performance arenas as encultured new recipes for dealing with similar phenomena up to the present time. In all cases Śītalā manifests herself on the surfaces in which she is embodied, whether human skin, topographical features, or comestibles.
Jeremy Hanes is a doctoral student specializing in South Asian religions and cultures in the Department of Religious Studies at the University of California, Santa Barbara. His research focuses on Indian styles of performance and aesthetics as they interconnect with other discourses in modern history, including medicine, media and technology, and politics.
Sponsored by IHC South Asian Religions and Cultures Research Focus Group
Website: https://www.ihc.ucsb.edu/southasian/