26 Apr

Discussion of the Work of Ama Ata Aidoo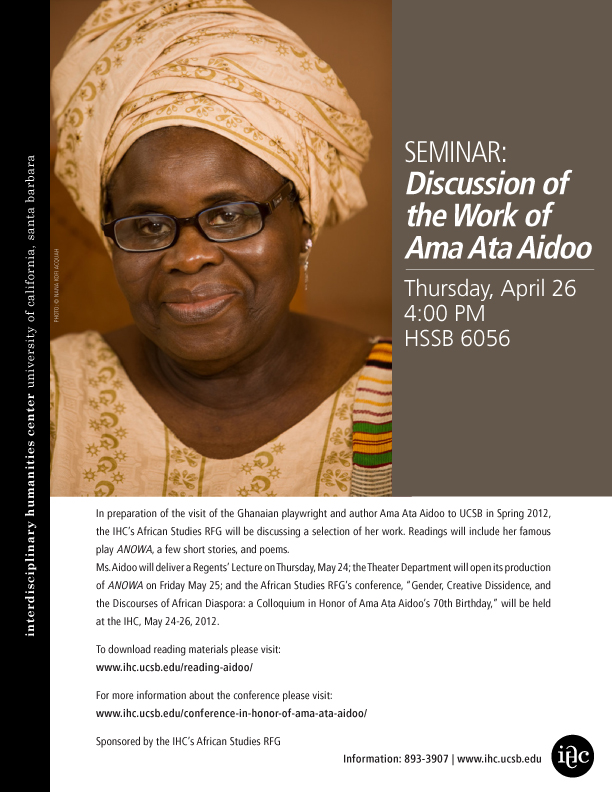 Thursday, April 26 / 4:00 PM
HSSB 6056
In preparation of the visit of the Ghanaian playwright and author Ama Ata Aidoo to UCSB in Spring 2012, the IHC's African Studies RFG will be discussing a selection of her work. Readings will include her famous play ANOWA, a few short stories, and poems.
Ms. Aidoo will deliver a Regents' Lecture on Thursday, May 24; the Theater Department will open its production of ANOWA on Friday May 25; and the African Studies RFG's conference, "Gender, Creative Dissidence, and the Discourses of African Diaspora: a Colloquium in Honor of Ama Ata Aidoo" will be held at the IHC, May 24-26, 2012.
Reading Materials
Download The African Woman Today
Download Speaking of Hurricanes
Sponsored by the IHC's African Studies RFG.